This China factory newly designed electric induction cooking mixer machine food cooking is designed and manufactured with our patents. Full body is made up of stainless steel 304, world recognized suitable and healthy steel for food materials, except for electric and hydraulic parts. All parts are......
Electric induction cooking mixer machine food cooking is made durable and easy for clean. The equipment is beautiful,convenient to operation, safe and reliable. Be widely applied in food processing such as candy, medicine, dairy, alcohol, cake, sweetmeat, beverage, can, etc.
Electric heating industrial food cooking mixer machine chili making machine for sale, can be used to boil soup, cook, stew and porridge in some large restaurants and canteens. It is considered to be the ideal equipment in the area of improving quality, shortening the time and improving working conditions.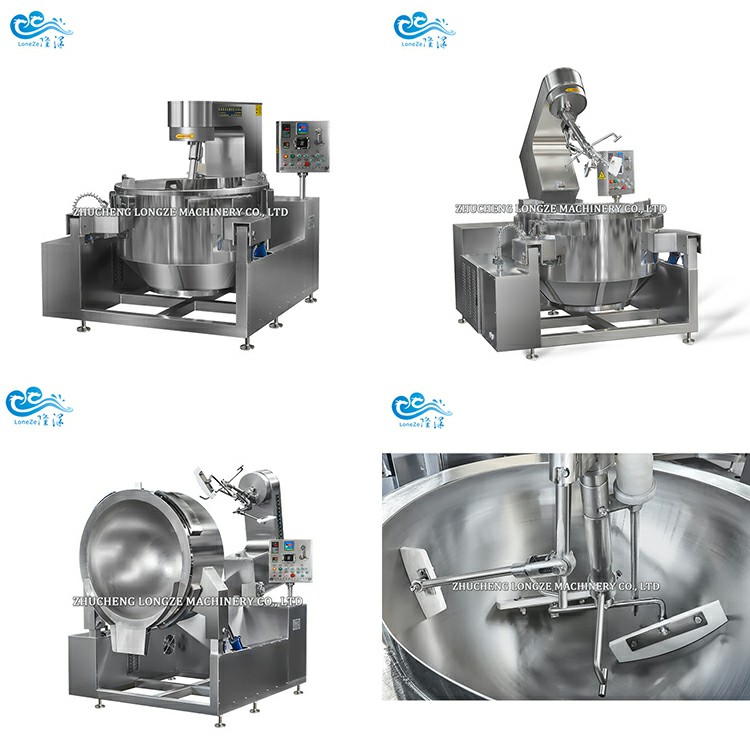 WORKFLOW



Longze Machinery sells Industrial cooking mixer machine, commercial cooking mixer machine, food cooking mixer machine, sauce cooking mixer machine, chili sauce cooking mixer machine, tiltable cooking mixer machine, jacketed kettle, automatic cooking mixer machine, semi-auto cooking mixer machine, electromagnetic cooking mixer, gas cooking mixer, steam cooking mixer machine etc.Welcome to contact us.
Shandong Longze Machinery Co.,Ltd
Company website:https://www.firemixer.com/
WhatsApp/Wechat:0086 13153609533
E-mail:longzemachinery2@gmail.com
Address:Zhucheng Economic Development Zone, Shandong Province, the first five lines west
If you have any question you can contact me ,i can give you the lowest discount.