Our commercial flour&powder products roasting cooking mixer machine equipment itself has an interlocking function, and the frying pan can be turned over only when the stirring blade is fully raised, ensuring the safety of operators and avoiding potential safety hazards.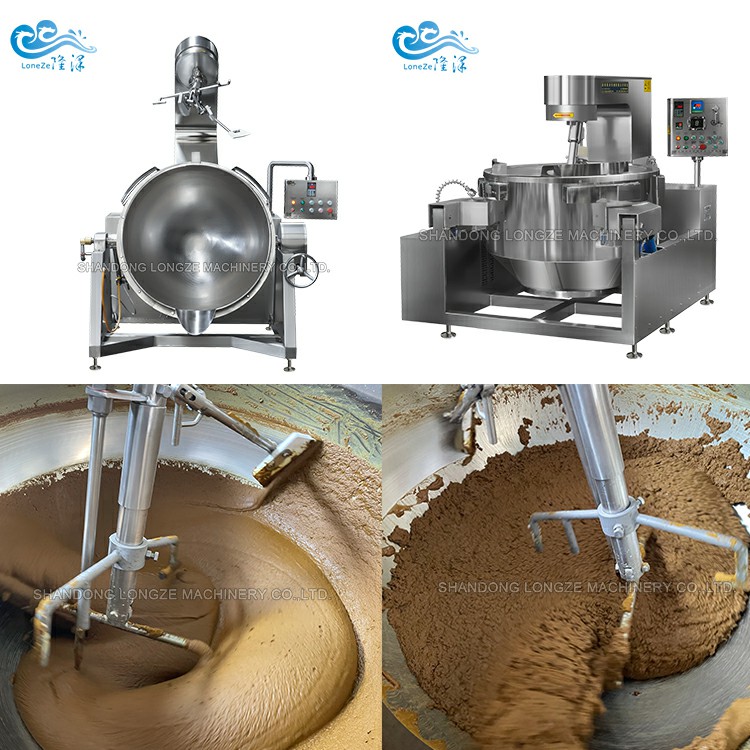 4. Commercial mixer cooking kettle machine with stirring is no dead corner stirring, which will not make roux pan.
5. The temperature control of our equipment is very precise, suitable for flour and powdered products.
6. The parameters can be set intelligently for automatic stir-frying and automatic discharging, which saves the labor intensity of workers.
7. The safety of Longze electromagnetic mixer kettle cooking machine is relatively strong, and it can automatically adjust and reduce gears to protect the movement intelligently when the voltage is unstable and the temperature is too high.
8. The electromagnetic cooking mixer machine with agitator is safe, clean, noiseless, and very environmentally friendly equipment.
The bottom and body of the commercial mixer kettle cooking machine equipment are divided into three-layer structure, which is equipped with thermal insulation, which can heat up quickly and save energy. So as to increase the output of flour frying.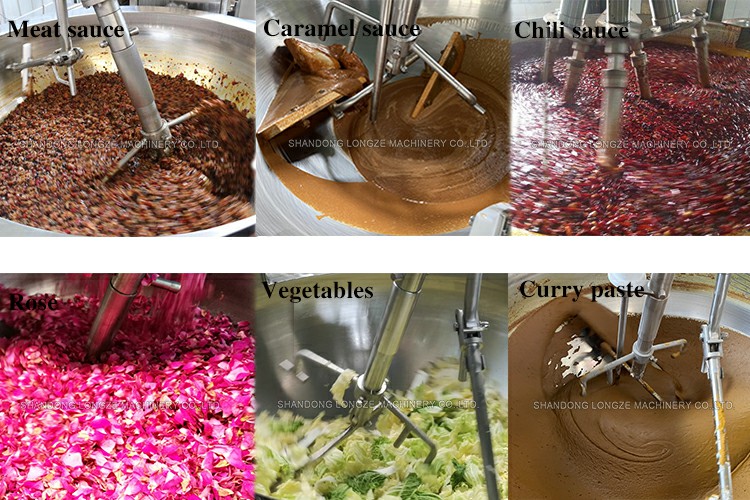 Longze Machinery sells Industrial cooking mixer machine, commercial cooking mixer machine, food cooking mixer machine, sauce cooking mixer machine, chili sauce cooking mixer machine, tiltable cooking mixer machine, jacketed kettle, automatic cooking mixer machine, semi-auto cooking mixer machine, electromagnetic cooking mixer, gas cooking mixer, steam cooking mixer machine etc.Welcome to contact us.
Shandong Longze Machinery Co.,Ltd
Company website:https://www.firemixer.com/
WhatsApp/Wechat:0086 13153609533
E-mail:longzemachinery2@gmail.com
Address:Zhucheng Economic Development Zone, Shandong Province, the first five lines west
If you have any question you can contact me ,i can give you the lowest discount.