Food Mixing Cooking Machine Industrial is suitable for steaming and cooking food, making syrup, frying vegetables, condiments and baking, etc. It is often used for heating, stirring and frying in catering and food processing or chemical processes. The gas cooking mixer has the characteristics of large heating area, high thermal efficiency, uniform heating, short boiling time of materials, and easy control of heating temperature.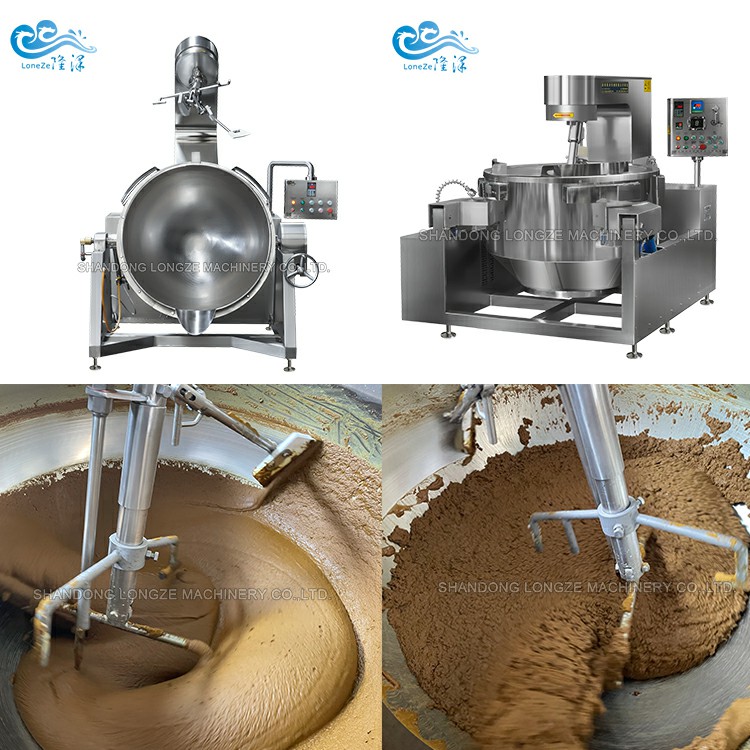 Features of gas Mixing Cooking Machine Industrial:
1. Full combustion, no smoke and dust, a small amount of carbon deposit, and no environmental pollution.
2. The flame temperature can be adjusted at will, the temperature is as high as about 300℃.
3. Reasonable structure, easy to use and operate.
4. Powerful energy saving, fierce fire, and thermal efficiency increased by about 25% compared with similar products.
5. Fuel: liquefied petroleum gas, pipeline gas, natural gas, oil is strictly prohibited.
6. Air consumption: about 20% lower than similar products.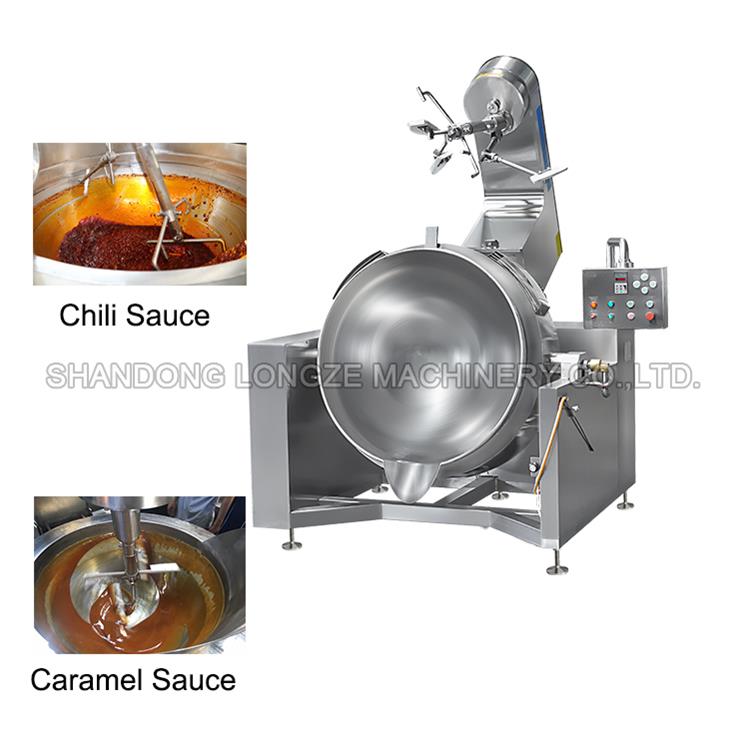 Use of gas Mixing Cooking Machine Industrial:
1. Remove the heater and put on the gas ignition cover.
2. Open the pressure reducing valve and the air inlet port.
3. Open the air valve counterclockwise, and the open flame is ignited. (For stoves equipped with a kind of fire, please light the kind of fire first).
4. Simultaneously adjust the air valve and air valve switch until the desired flame is reached.
5. Stop working and close the angle valve and air valve.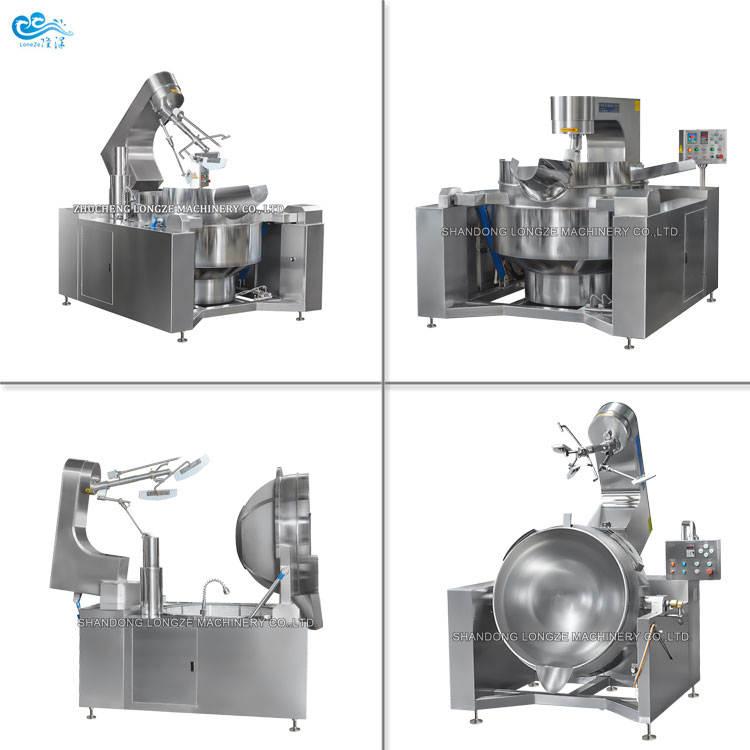 Precautions for gas Mixing Cooking Machine Industrial:
1. Regularly check the tightness of each joint.
2. Check the stove regularly, and it is forbidden to block the steam holes of the stove with dirt.
3. When tilting, please turn off the steam first, and then turn off the speed control switch.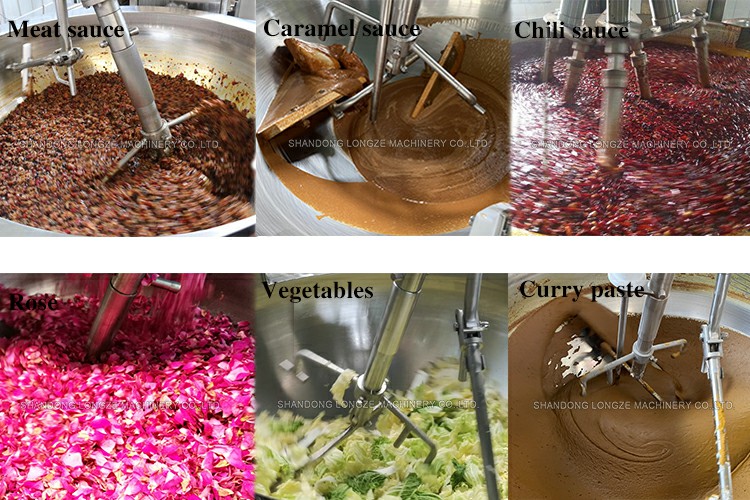 Longze Machinery sells Industrial cooking mixer machine, commercial cooking mixer machine, food cooking mixer machine, sauce cooking mixer machine, chili sauce cooking mixer machine, tiltable cooking mixer machine, jacketed kettle, automatic cooking mixer machine, semi-auto cooking mixer machine, electromagnetic cooking mixer, gas cooking mixer, steam cooking mixer machine etc.Welcome to contact us.

Contact Us:
Shandong Longze Machinery Co.,Ltd
Company website:https://www.firemixer.com/
WhatsApp/Wechat:0086 13153609533
E-mail:longzemachinery2@gmail.com
Address:Zhucheng Economic Development Zone, Shandong Province, the first five lines west
If you have any question you can contact me ,i can give you the lowest discount.