Best cooking mixer machine for indian food cooking
The best cooking mixer machine is introduced and used: This cooking mixer machine for indian food cooking is suitable for cooking, stir-frying, fried noodles and fried rice. The pot body can be tilted 90 degrees, there is no dead corner when dumping, it is easy to clean, reduces labor, and improves production efficiency.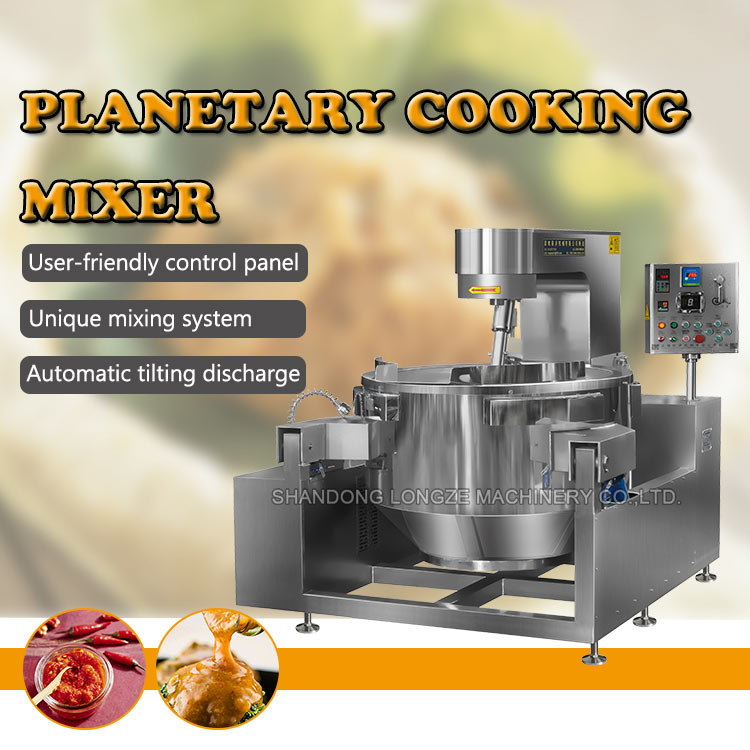 What are the advantages of the best Indian food cooking mixer machine?Longze brand large cooking jacketed kettle machines does not require professional chefs to operate, and the labor cost is greatly reduced.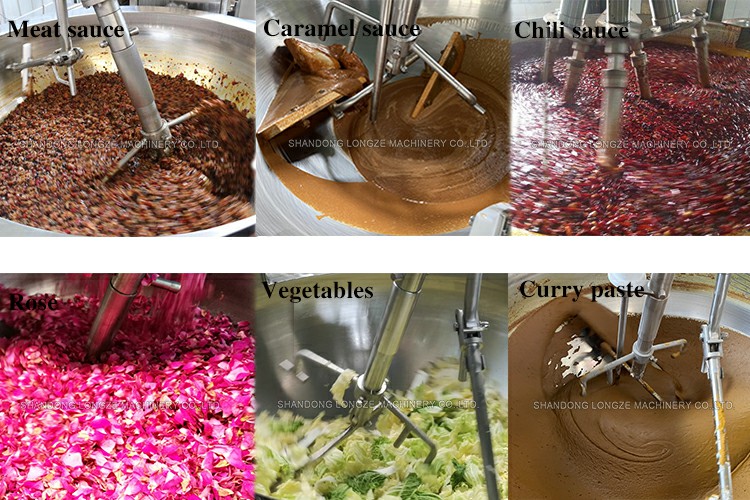 Function: mainly stir fry. Automatic program control, automatic stir fry, full stirring, even heating. Fault alarm, self-diagnosis, easy maintenance. Manual and automatic program switching is possible.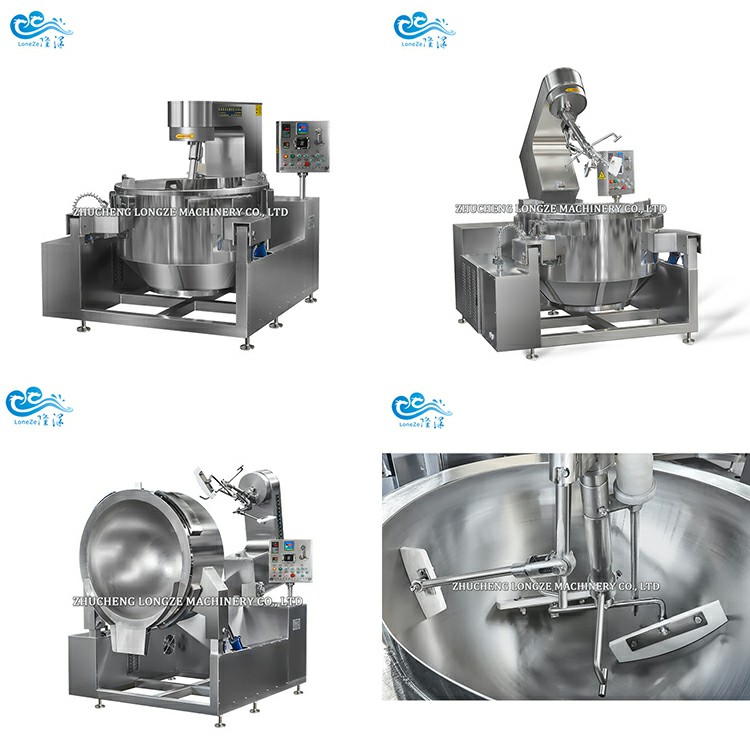 The gas cooking mixer machine is highly efficient, safe, and reliable. It is distinguished from the shortcomings of traditional equipment that may leak electricity and open flame operation may cause explosions. Longze electromagnetic large cooking mixer machine uses the principle of electromagnetic heating, there is no direct physical contact with electricity, no open flame, The heating is fast, and it also has various protective measures, so it is truly safe, reliable and safe to use.

Longze Machinery sells Industrial cooking mixer machine, commercial cooking mixer machine, food cooking mixer machine, sauce cooking mixer machine, chili sauce cooking mixer machine, tiltable cooking mixer machine, jacketed kettle, automatic cooking mixer machine, semi-auto cooking mixer machine, electromagnetic cooking mixer, gas cooking mixer, steam cooking mixer machine etc.Welcome to contact us.
Shandong Longze Machinery Co.,Ltd
Company website:https://www.firemixer.com/
WhatsApp/Wechat:0086 13153609533
E-mail:longzemachinery2@gmail.com
Address:Zhucheng Economic Development Zone, Shandong Province, the first five lines west
If you have any question you can contact me ,i can give you the lowest discount.