Industrial sauce paste cooking mixers machine is an advanced cooking system for making gravies, curries, saute vegetables, sweets, stir-frying, and various foodstuffs which involve cooking and mixing functions.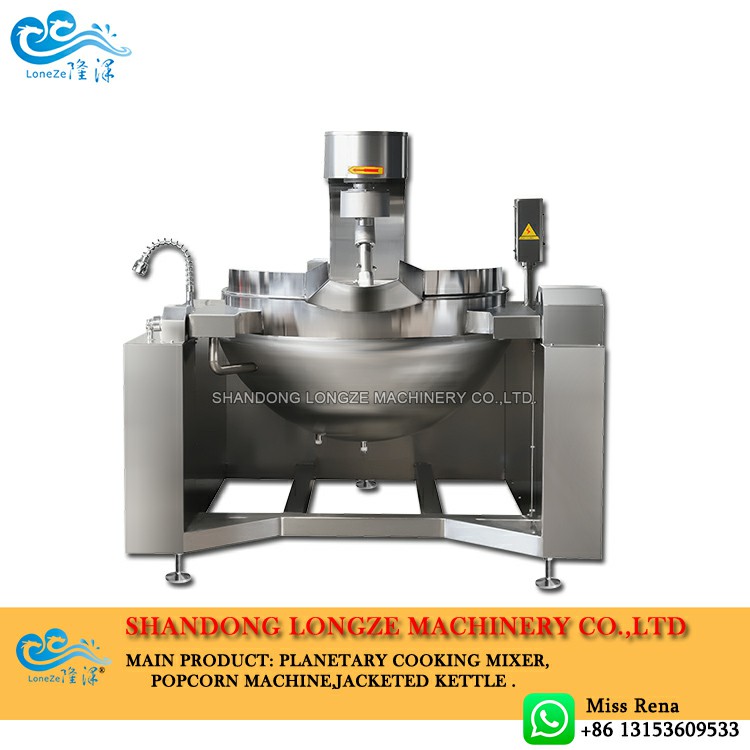 Longze machinery industrial sauce paste cooking mixers machine wok prime comes with the best stirrer system which scrapes the bottom and side of the cooking pan effectively. The rpm of the stirrer is variable and the rotation is also reversible with time setting, which makes it very unique.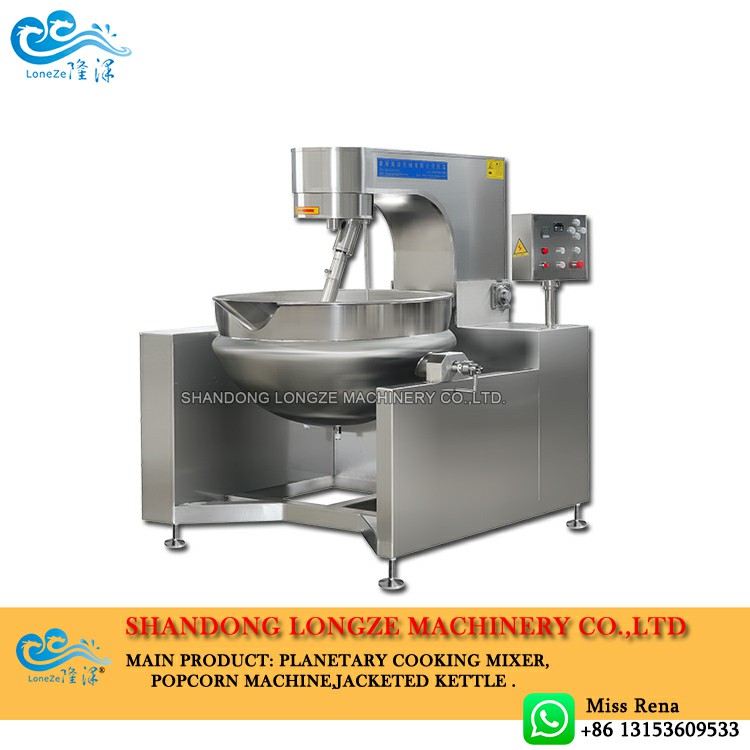 Paste cooking mixers machine cook wok prime comes with a control panel where time and temperature can be set as required for food being cooked.
Cooking mixers machine prime is fitted with a concealed bottom-mounted gearbox and Air blow technology burner which saves energy. Cooking mixers machine wok prime comes in gas, induction, and steam option.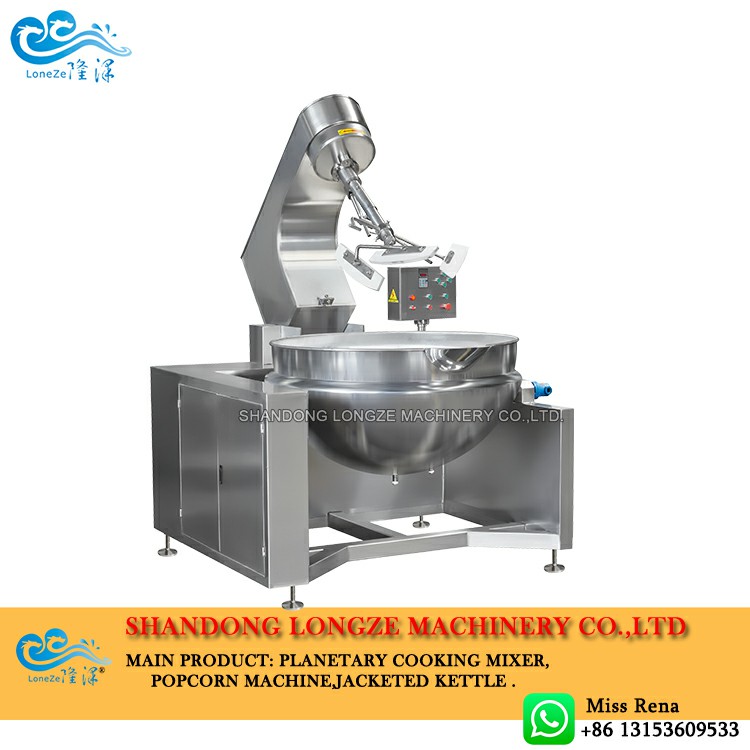 Brand: Longze Machinery
~ CONCEALED GEARBOX: Ensures Safety
~ VARIABLE SPEED STIRRER: Consistent Mixing
~ AIR BLOW BURNER: Saves Energy
~ TIME and TEMPERATURE CONTROL: Assures Food Quality
~ FULLY 304 STAINLESS STEEL CONSTRUCTION: Durable and safe.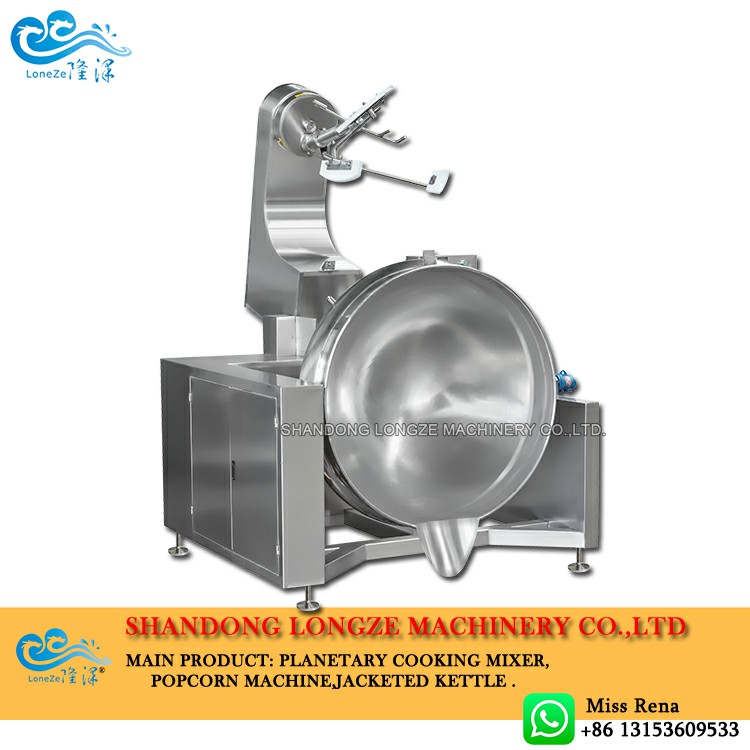 Industrial steam heated paste cooking mixers machine are designed for steaming requirements in bulk kitchens. It is equipped with a water inlet with automatic water filling system and drain provision. The entire construction is made of quality Stainless steel. Castors provided for easy mobility. Time and temperature can be set depending on the food being cooked. A thermal insulated cooking cabinet ensures energy-saving and environmental protection.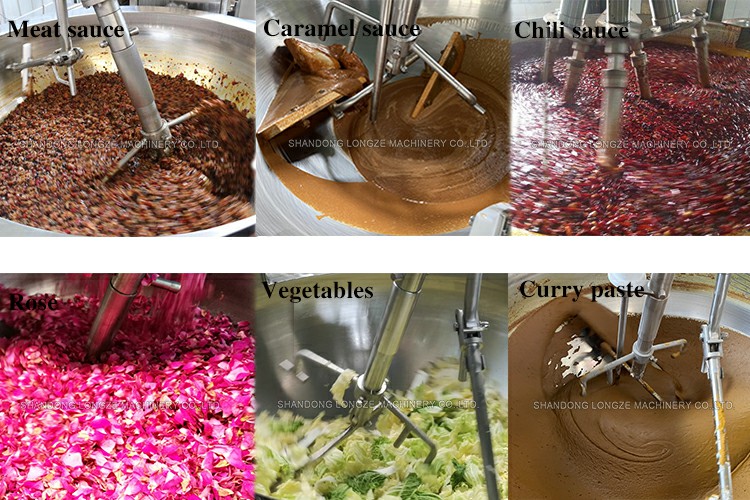 Ideal for: Hotels and Restaurants, Industrial Canteens, Catering Companies, Institutions, Hospital Kitchens, RTE and RTC.
WORKFLOW





Shandong Longze Machinery Co.,Ltd
Company website:https://www.firemixer.com/
WhatsApp/Wechat:0086 13153609533
Address:Zhucheng Economic Development Zone, Shandong Province, the first five lines west
If you have any question you can contact me ,i can give you the lowest discount.