Commercial Large Capacity Popcorn Production Line
Writer:www.firemixer.com Time:2020-07-11 15:24 Browse:℃
Commercial Large Capacity Popcorn Production Line video


Longze brandpopcorn production line, the output per hour can reach 200KG per hour. It can directly make popcorn of different flavors without any sugar coating equipment. The operation is simple, about 3 minutes per batch.
The whole line is made with pure SUS304. The electrical component is Schneider and the motor is a Taiwan geared motor.
Production Line Structure
The production line is composed of four parts: Conveying, Breaking Up, Cooling, Sifting.
Our popcorn machine can be installed with the conveyor part of production. The shortest length of popcorn is 7 meters, and it can be equipped with a popcorn machine. You can choose different lengths according to your production needs.
-The system includes separating, fan cooling, sifting, etc.
-Powerful fans help to cool down in short time
-Durable motors can work constantly
-Safe operation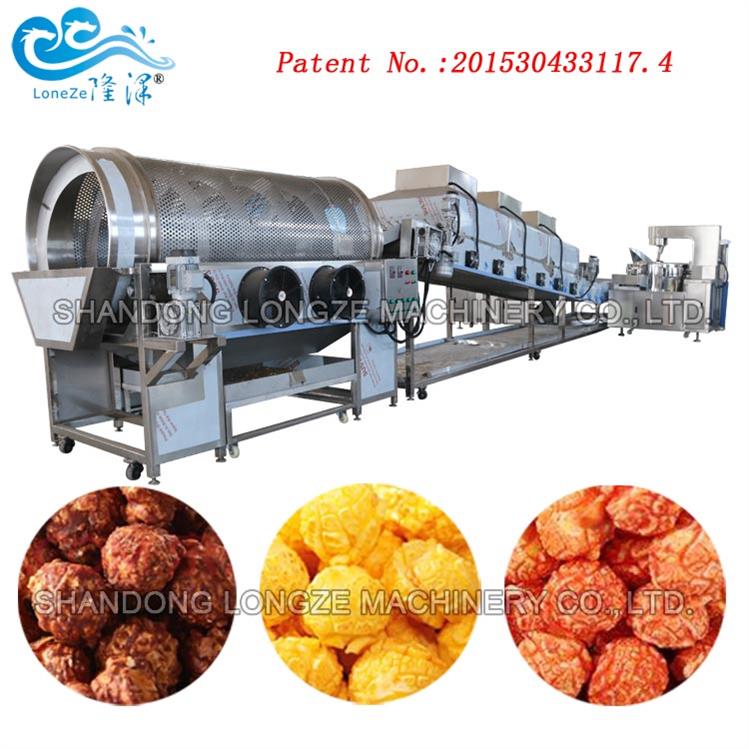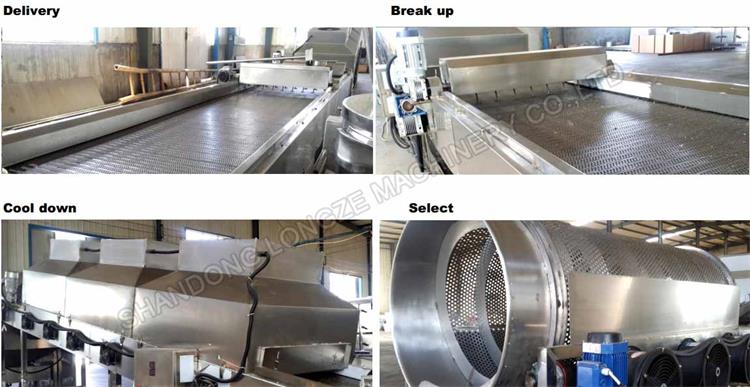 This kind of popcorn machine can directly make a variety of popcorn with different flavors, without the need for additional coated machine, which helps customers save costs and improve efficiency.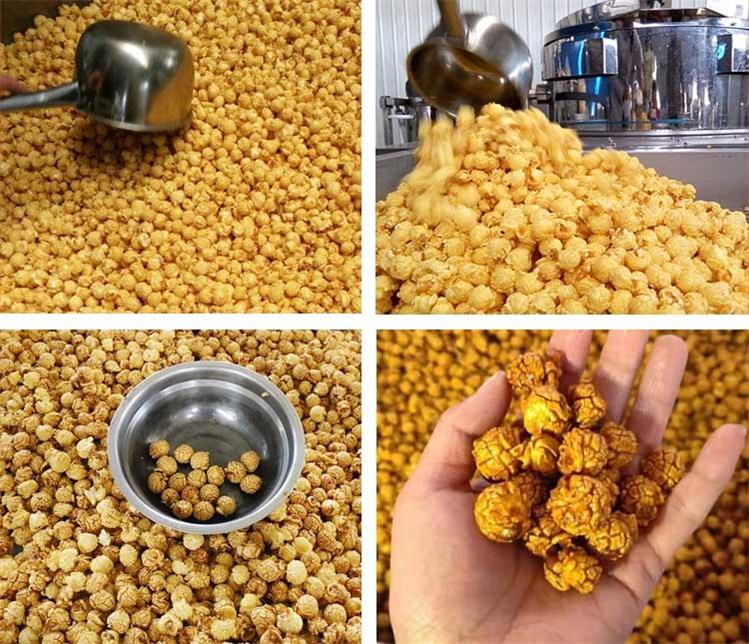 Shandong Longze Machinery is a famous professional designer and manufacturer of food processing machines with many patents and certificates. Our main products include popcorn machine and production line, cooking mixer, jacketed kettle, vacuum cooker.
We are a factory specializing in the production of popcorn machines and production. We have our own production and R & D team. If you have special requirements, please contact me, we can customize the products.
Shandong Longze Machinery Co.,Ltd
Whatsapp/Wechat: +86 13153609533
Company website: https://www.firemixer.com/
E-mail: longzemachinery2@gmail.com
Address: Zhucheng Economic Development Zone, Shandong Province, the first five lines west