Everything is done automatically through the panel, including auto ignition, gas entry, variable mixing speed, popcorn discharging, etc.
Our machine is applicable to producing all kinds of flavor coated nuts in an easy operation. The finished products are in polished looking and tasty, very popular among all snacks. A lot of customers have come and witnessed the test in our factory and got a satisfactory result.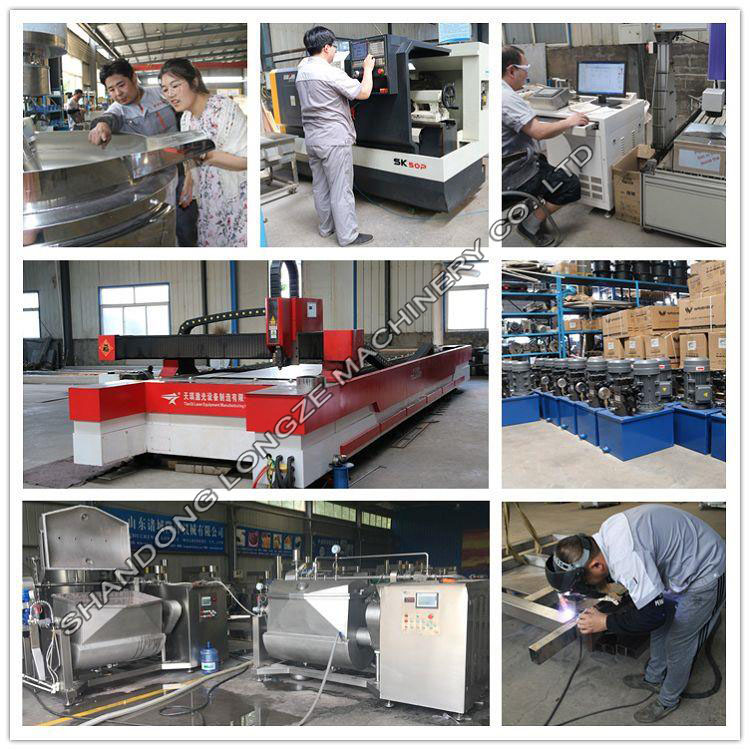 Pre-Sales Services:
To elaborate functions and features of inquired machines.
To help customers study and understand market situation.
To provide economical and practical cooking solutions.
To design and tailor as per customers' requirements.
To provide transportation and accommodations for customers' visit.
To supply raw materials free of charge for witness testing.
After-Sales Services:
To test repeatedly before packing and shipping to ensure its functional operation.
To ship and deliver as agreed and scheduled.
To assign experienced technicians for machine installation on-site if required so.
To provide promptly trouble-shooting solutions by telephone or email if any questions.
To provide 1 year warranty and lifetime maintenance for all products.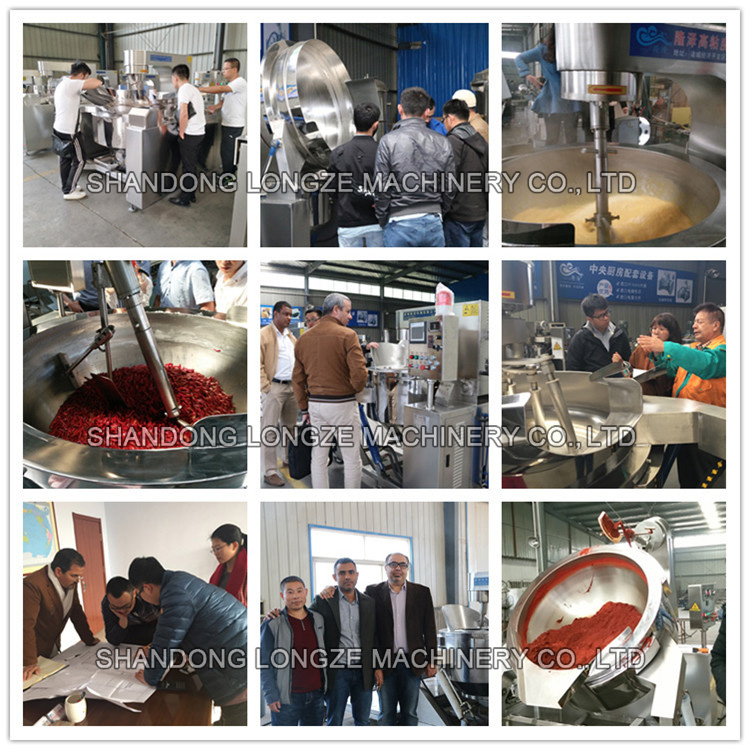 Our company has own logistics team and possesses all kinds of transportation vehicles and loading equipments including big lorry,half lorry, mobile crane, forklift, etc. Every day we have large quantity of machines loaded and delivered to our customers strictly following the agreed schedule. Our quality logistics services satisfy our customers and have earned us many regular customers.
Customers' Visiting & Testing:
For visiting customers, our company will arrange local transportation and accommodations, and provide necessary materials for testing with our machines. We have various types of machines available for customers' testing in our factory.
Shandong Longze Machinery Co., Ltd. ("Longze Machinery" in short), officially established in 2012, based in Zhucheng City, Weifang, Shandong Province, China, is a professional manufacturer of cooking and mixing machinery for food and snacks, including industrial popcorn machine, planetary cooking mixer, jacketed kettle, pressure/vacuum cooker, which are universal to make spices, chili sauce, curry sauce, fruit jam, sweets, Halva, paste, nougat, candied fruits, coated nuts, fillings, vegetables, meat------