To Protect Our Patents, More Detailed Info. Will Be Provided After Contacting Our Staff.
Hydraulic Tilting Cooking Mixer effective sauting method aided by its unique mixing tool and technology makes large volume cooking very easy.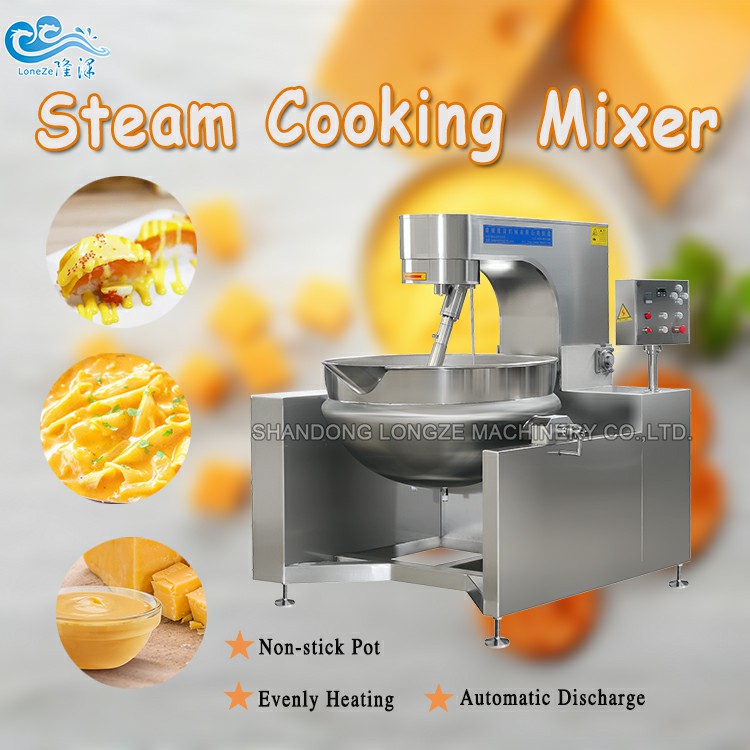 Steam jacketed Kettle is designed to cook curries and gravies and many more. Automatic Cooking Steam jacketed Kettle fitted with a Mixer for even cooking results. Fully Automatic Cooking Steam jacketed Kettle has the Mixer has an adjustable speed control with reverse mode. Cooking Kettle has the machine comes with time & temperature control and recipe programmable control panel.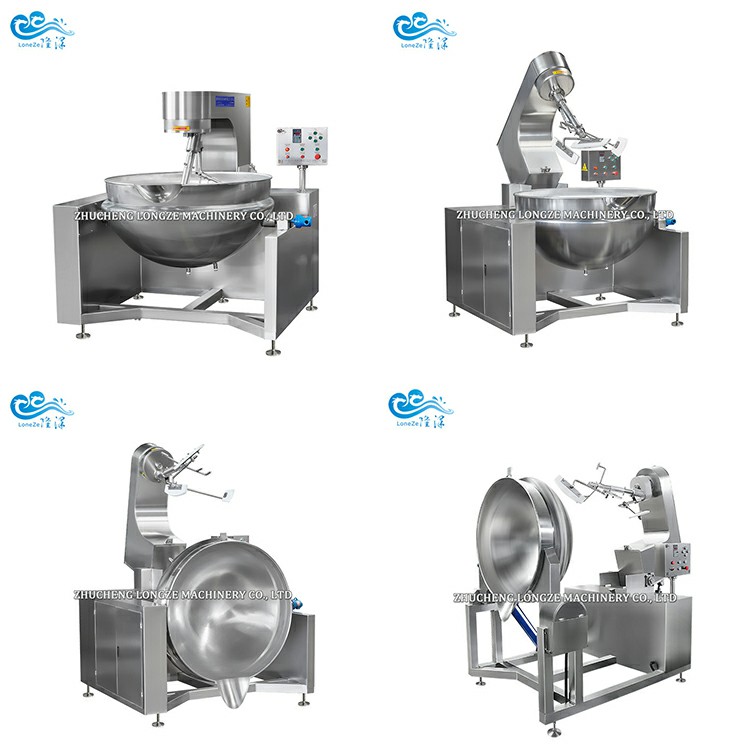 Ever since our inception, we have been fruitfully engaged in manufacturing and supplying a large stock of Commercial Food
Cooking Mixer Machines. These cooking mixers kettle are indirect water heating equipments that are integrated with double water jacketed frames. Our Fully Automatic Cooking Mixer Machine are extensively used in many commercial kitchens for bulk boiling of milk, rice pulses, pulses and vegetables. We duly inspect the line of Commercial Cooking Mixer on the basis of durability and functionality.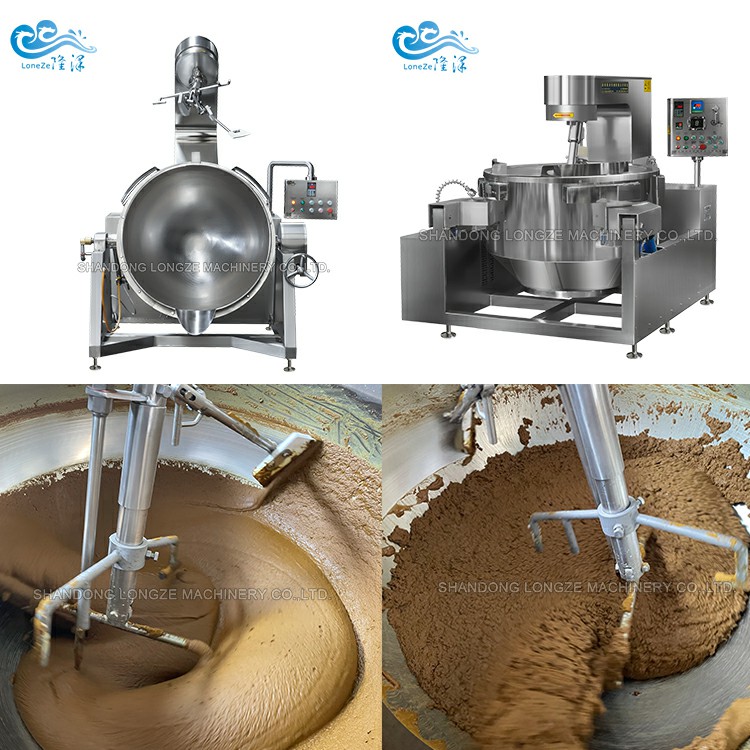 Stainless Steel Industrial Cooking Mixer Machines is undoubtedly the preferred option because it is more durable than aluminium and tends to look more stylish.
But if money is not an issue, buy stainless steel for the best quality. Stainless steel is hard-wearing and because this metal reacts less with foods, it will see significantly less corrosion and wear and tear. If long life and durability is your priority, stainless steel is the way to go. Do be warned though, stainless steel can be heavy.
Aluminium is cheaper while stainless steel is more expensive. There's no right or wrong option, but stainless steel is better quality and will last longer. If you plan on using your food cooking mixer machines regularly, we would recommend stainless steel.

Application: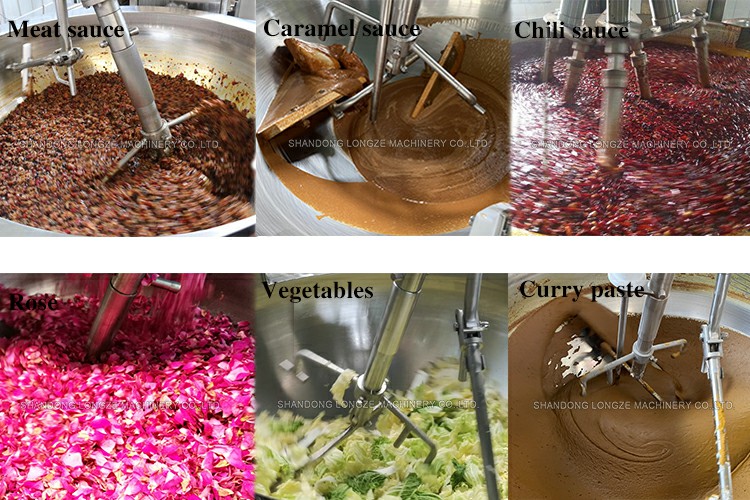 WORKFLOW



Contact Us:
Shandong Longze Machinery Co.,Ltd
Company website:https://www.firemixer.com/
WhatsApp/Wechat:0086 13153609533
Address:Zhucheng Economic Development Zone, Shandong Province, the first five lines west
If you have any question you can contact me ,i can give you the lowest discount.