Muti-agitators Cooking Mixer Automatic Gas Heating is an automatic multi-function Cooking Mixer which can be used for making sauces, hand and soft sweets, pastes and fried food.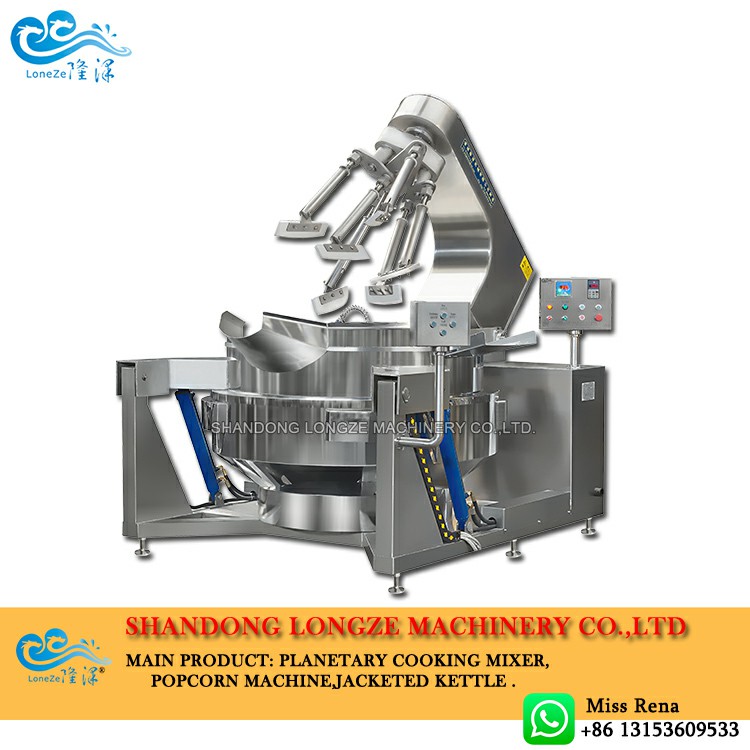 This Automatic Gas Heating Jacketed Cooking Mixer using special slant rotating solution to help the agitator scrape the bowl completely, with the rotation rate of autorotation and revolution, so there is no mixing blind corner.
Automatic Muti-agitators Cooking Mixer – Gas Heating
This Cooking Mixer widely used for making sauces, hand and soft sweets, pastes and fried food.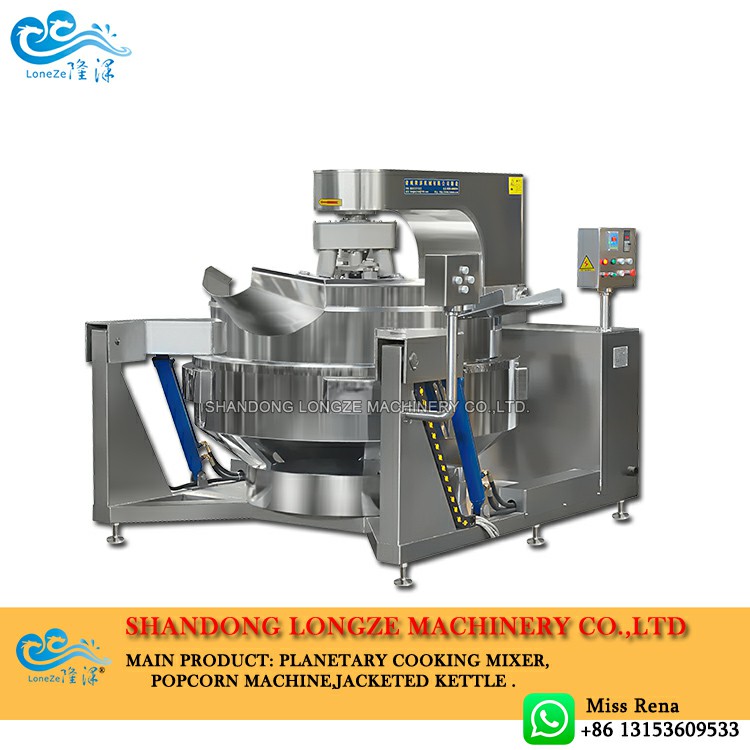 Gas heating, easy operating:
6PCS Teflon Agitators moving as planetary motion, make the food rolling from up to bottom, mix and cook the food in the bowl uniform.
This Cooking Mixer Automatic Gas Heating design equipment has 6 mixing agitators, the agitators made from high-intensitive PTFE(Teflon),safety, innocuity, high temperature resistance.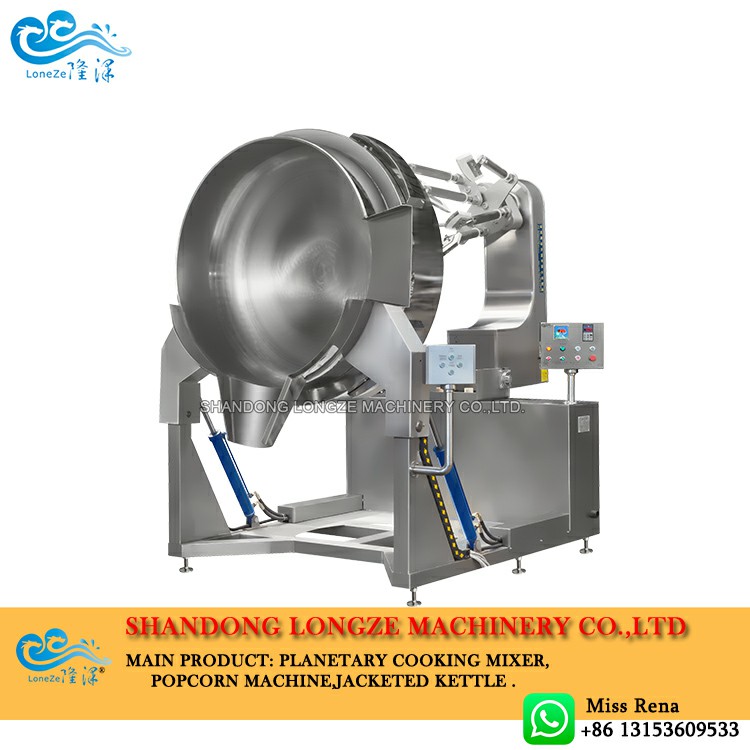 Can be heated by gas or Electric Induction.
Heating area large, and heating up fast and uniform, high efficiency. Exhaust gas at the back side.
High quality SS304 material , easy cleaning.
Agitators will scrape the bowl compactly,100% scraping ,will no sticky and burn in the bowl.
Mixing speed is adjustable, Rotating revolution and autoroatation with fixed rate, will increase the cooking effect.
Hydraulic power discharging, easy operation. Discharging without dead angle,save manpower.
Can be used for mixing and cooking industry, filling cooking industry (jam, lotus paste, preserved fruit, jujube paste), meat processing industry(pot-stewed fowl, ported meat paste, hoisin sauce), seasoning industry(hotpot condiment, instant noodles paste, chili sauce),hotel , restaurant and fast food site.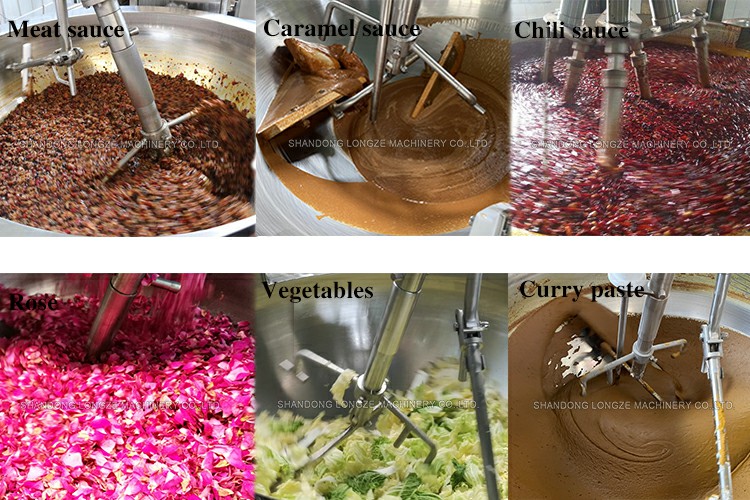 WORKFLOW


Contact Us:
Shandong Longze Machinery Co.,Ltd
Company website:https://www.firemixer.com/
WhatsApp/Wechat:0086 13153609533
Address:Zhucheng Economic Development Zone, Shandong Province, the first five lines west