Industrial mixing cooking machine for frying sauces that are easy to stick to the wok
The industrial planetary stirring cooking mixer machine is steam heating, electric heating heat conduction oil, gas heating, and electromagnetic heating according to the heating method. A variety of heating methods are used for the heating and mixing processing and processing technology of a variety of high-viscosity and easy-to-stick pot materials in order to achieve excellent results, such as taste, color, shape, etc.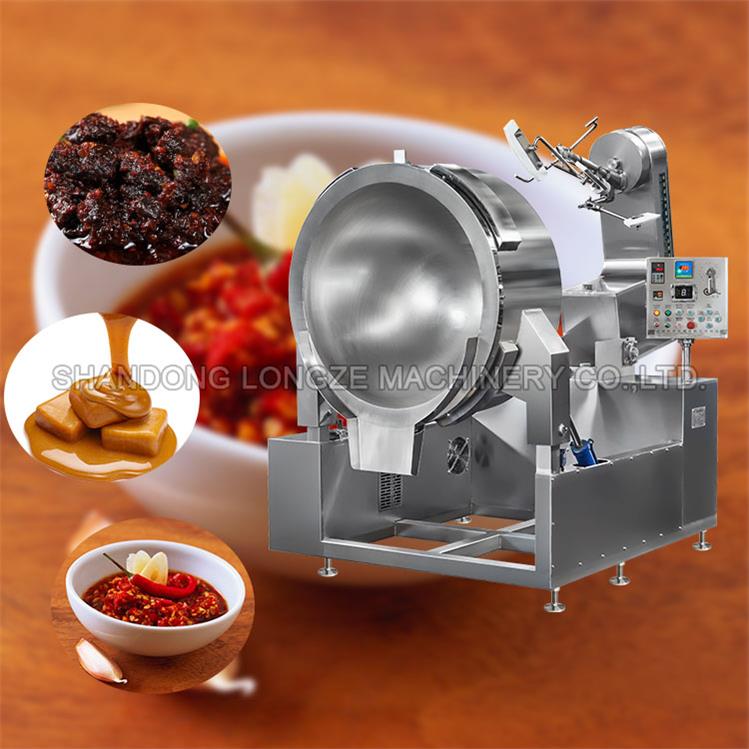 Gas heating stirring cooking jacketed machine can save cost compared with electric heating jacketed cooking kettle. Electromagnetic heating sauce mixer cooking machine is more environmentally friendly and safer. The key is to see which heating method is convenient for customers, or which heating method is suitable for the processed materials.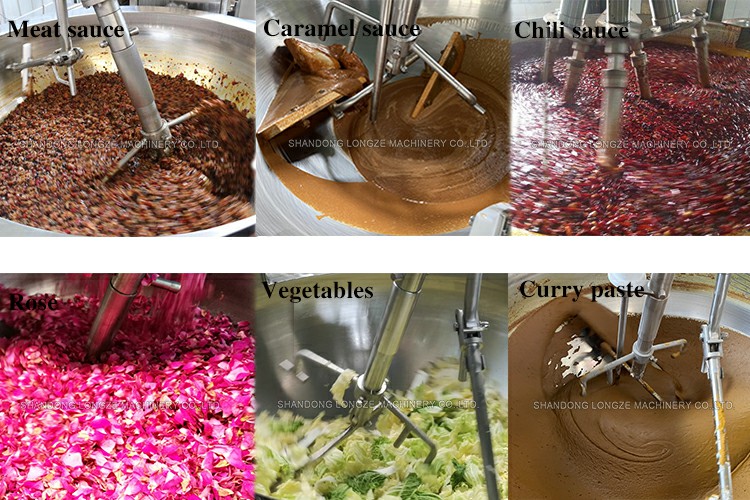 1. According to different heating methods, it can be divided into: electromagnetic planetary stirring cooking mixer machine; steam planetary stirring cooking mixer machine; gas planetary stirring cooking mixer machine; electric heating heat conduction oil planetary stirring cooking mixer machine.
2. According to the process needs, it can be divided into: fixed upright planetary mixing cooking machine, hydraulic rear tilting arm planetary mixing jacketed cooking kettle, hydraulic lifting planetary mixing cooking kettle.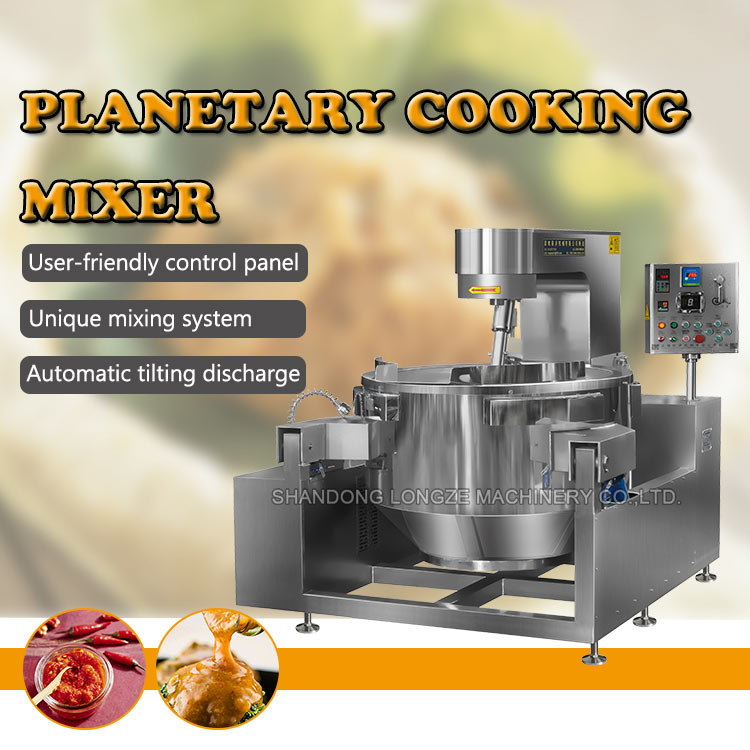 This example industrial fully automatic cooking mixer equipment is an electromagnetic heating planetary stirring cooking mixer wok (the specific equipment automation degree, heating method and arm configuration can be arbitrarily selected according to the user's production situation).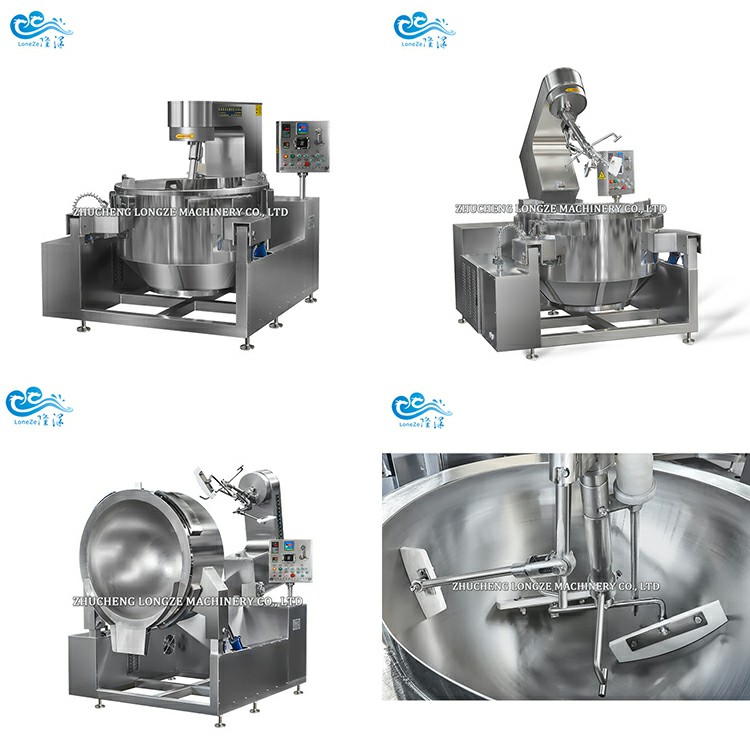 Electromagnetic heater is the most widely used heating method in the industrial field and civilian equipment. Electromagnetic heating is used to eliminate the hazards and interference of open flames during the heating process. The electromagnetic field is used to form eddy currents on the surface of the heated workpiece.Is an environmentally friendly heating program advocated by the state.
Shandong Longze Machinery Co.,Ltd
Company website:https://www.firemixer.com/
WhatsApp/Wechat:0086 13153609533
E-mail:longzemachinery2@gmail.com
Address:Zhucheng Economic Development Zone, Shandong Province, the first five lines west
If you have any question you can contact me ,i can give you the lowest discount.