Specially designed for foods that require mixing during the cooking process or during dispensing, tainless steel mixer cooking machine with agitator is the ideal solution for ensuring batch-to-batch consistency in high-volume preparation — and with a range of standard features like a 304 stainless steel interior and a reinforced rim, our food mixer cooking machine is truly built to last.
With this Industrial gas heating stainless steel cooking mixer for sale, you get the speed, versatility and efficiency of a steam jacketed kettle combined with the power of a high-performance agitator — and the result is a truly versatile tool that can be used for a variety of applications. From soups, stews and sauces to pudding, pie fillings and powdered mixes, Our Semi-automatic Industrial Gas Cooking Kettle With Planetary Mixer help streamline workflow and save valuable time.
gas heating stainless steel cooking mixer for sale have a wide range of application in dessert. In food mixing, it includes paste, jam, sugar, cream, candy, meat, vegetables, soup, rice and sauce.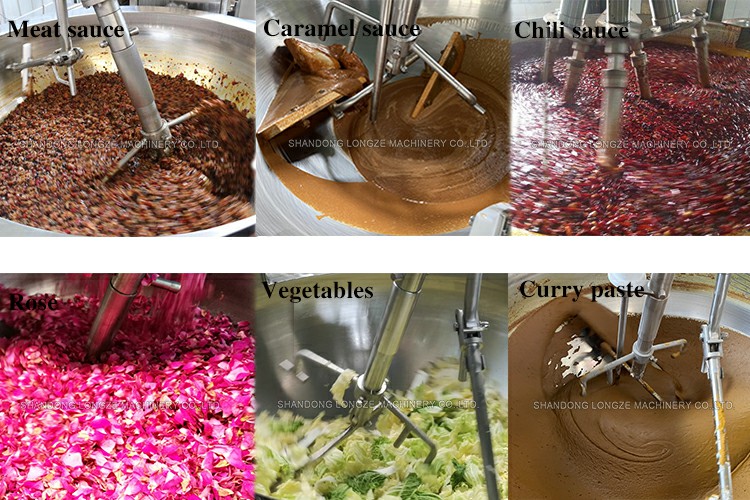 Longze Machinery sells automatic popcorn machines, caramel popcorn machines, commercial popcorn machines, industrial popcorn machines, electromagnetic popcorn machines, gas popcorn machines, large popcorn machines, popcorn production lines, popcorn processing lines, etc. Machine, welcome to contact us.
Shandong Longze Machinery Co.,Ltd
Company website:https://www.firemixer.com/
WhatsApp/Wechat:0086 13153609533
E-mail:longzemachinery2@gmail.com
Address:Zhucheng Economic Development Zone, Shandong Province, the first five lines west
If you have any question you can contact me ,i can give you the lowest discount.