Electric Heating Vacuum Sugar Dipping Machine For Preserved Fruit
Writer:www.firemixer.com Time:2021-10-21 10:13 Browse:℃
Electric heating vacuum sugar dipping machine for preserved fruit
Electric heating vacuum extraction tank
1. Overview vacuum sugar dipping machine tank has the advantages of energy saving, noise reduction, corrosion resistance, strong production capacity, convenient cleaning, etc. Longze machinery vacuum sugar dipping machine is widely used in the pharmaceutical industry, food, Industrial sectors such as chemicals and beverages are used as necessary equipment for heating, cooling, heat preservation, sterilization treatment or storage of slurry in the leaching materials.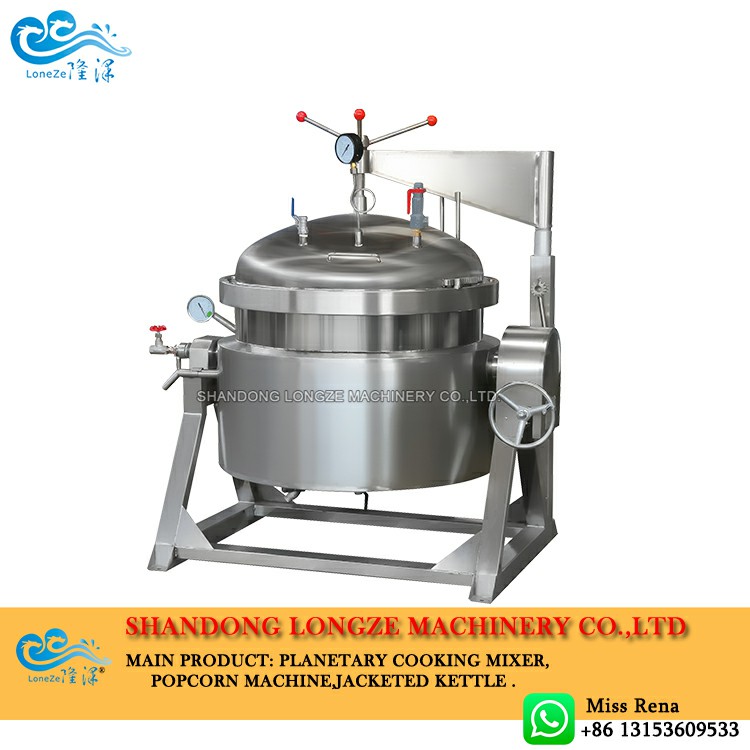 2. Components and working principle
The vacuum sugar dipping machine is mainly composed of upper cover, cylinder, insulation layer, adjusting feet, electric heating rod, extraction blue, vacuum pump, water tank and other important parts .
Its main working principle: add water or heat transfer oil from the fuel filler (until the liquid can be seen from the audition glasses), fill the water tank with water; open The upper lid locks the switch, the rotating bracket moves the upper lid to one side, lifts the extraction blue, fills the material into the tank, adds the sugar solution, the sugar solution silently enters the extraction blue, and then stops adding the sugar solution; replace the upper cover Move to the top of the cylinder, lock the switch, and close the sugar liquid valve; start the vacuum pump and electric heating to work.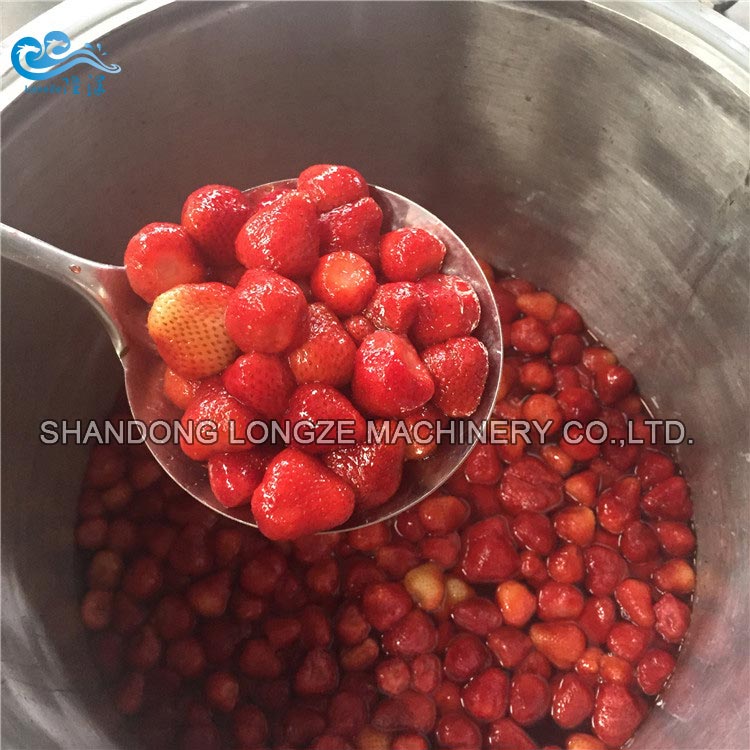 2. Tighten all bolts on the whole machine. Clean the inside and outside of the whole machine to keep it clean.
3. Turn on the vacuum pump and check whether the rotation direction of the pump shaft is consistent with the rotation direction indicator.
4. Before feeding, turn on the vacuum pump and run for a period of time to check whether the pressure of the negative pressure gauge is stable and there is no air leakage.
5. There is no air leakage, turn off the vacuum pump, open the vent valve, open the tank lid, take out the basket, and put the materials in the basket. Put the basket into the tube, and transfer the sugar liquid into the tube until the sugar liquid is immersed in the material.
6. Turn on the vacuum pump to draw a vacuum, and connect the heating terminal to the power supply for heating.
7. After a period of time, turn off the power, turn off the vacuum pump, turn on the bleed valve, and open the tank lid after cooling to take out the materials.
8. After use, be sure to clean the inside and outside of the whole machine to keep it clean.
9. Frequently check whether the vacuum pump is overloaded and heats up. If you find any defects, you must contact the maintenance personnel.
Shandong Longze Machinery Co.,Ltd
Company website:https://www.firemixer.com/
WhatsApp/Wechat:0086 13153609533
Address:Zhucheng Economic Development Zone, Shandong Province, the first five lines west
If you have any question you can contact me ,i can give you the lowest discount.