Commercial vertical cooking mixer machine
The commercial vertical cooking mixer machine has multiple functions and is easy to operate. The vertical cooking mixer machine is suitable for school restaurants, factory canteens, commercial fast food restaurants and other places.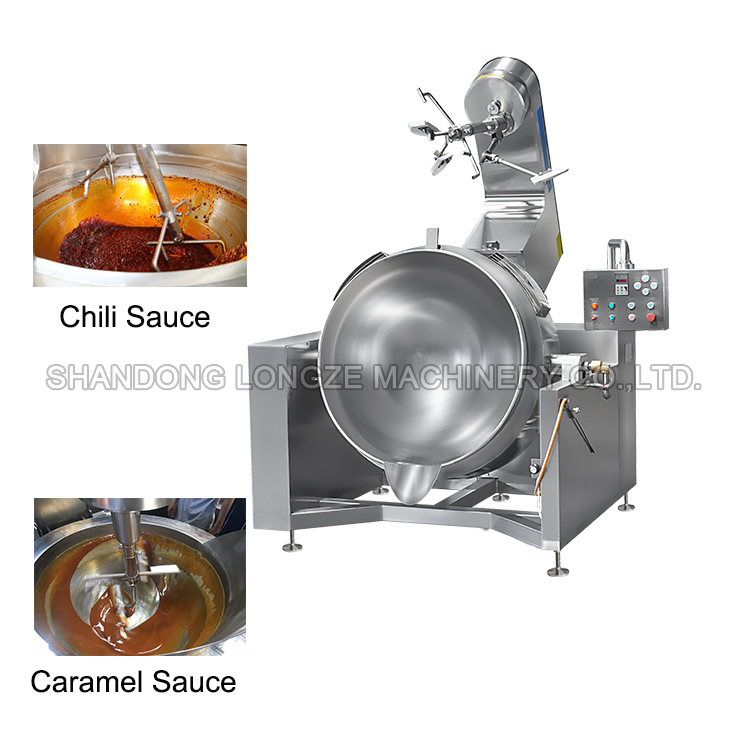 The electromagnetic heating cooking mixer machine is automatically controlled by a computer program, making the kitchen equipment more intelligent, more humane, safer, more energy-saving, and more environmentally friendly. Food sauces are automatically stir-fried and automatically discharged in a commercial vertical cooking mixer machine. Diameters ranging from 70mm to 1400mm can be customized. With Longze brand commercial vertical cooking mixer machine equipment, one worker can make delicious food and sauces.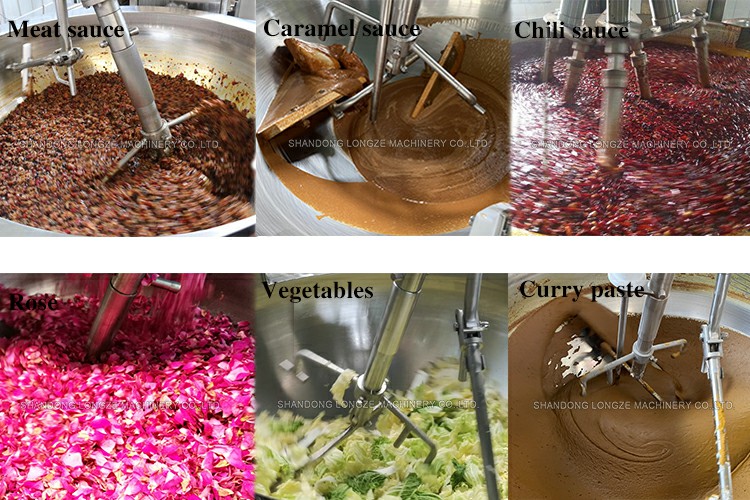 1. The heating efficiency of the electromagnetic commercial vertical cooking mixer machine is much higher than the conventional heating method, energy saving, and lower operating cost.
2. All stainless steel production, automatic control, simple maintenance, long service life; simple installation and operation, small space occupation, can greatly reduce supporting costs.
3. Safe to use, electromagnetic heating vertical food frying pan equipment adopts induction heating, no open flame, no fire hazard, no fire hazard; multiple automatic protection functions, system over-temperature protection, over-temperature protection of the pot body, and protection against dry burning.
4. Green and environmental protection, the use of electromagnetic heating does not consume oxygen, has no waste gas, waste residue and noise pollution, is clean, convenient, and can significantly improve the working environment and hygiene.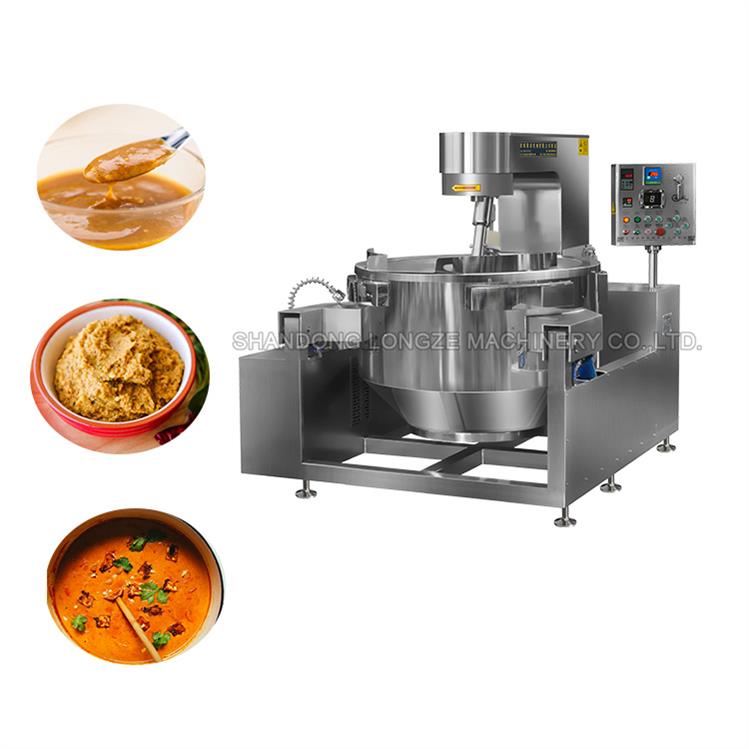 Longze Machinery sells Industrial cooking mixer machine, commercial cooking mixer machine, food cooking mixer machine, sauce cooking mixer machine, chili sauce cooking mixer machine, tiltable cooking mixer machine, jacketed kettle, automatic cooking mixer machine, semi-auto cooking mixer machine, electromagnetic cooking mixer, gas cooking mixer, steam cooking mixer machine etc.Welcome to contact us.


Shandong Longze Machinery Co.,Ltd
Company website:https://www.firemixer.com/
WhatsApp/Wechat:0086 13153609533
E-mail:longzemachinery2@gmail.com
Address:Zhucheng Economic Development Zone, Shandong Province, the first five lines west
If you have any question you can contact me ,i can give you the lowest discount.