Cooking Mixer Machine effective sauteing method aided by its unique mixing tool and technology makes large-volume cooking very easy. SS Stove with Auto Igniter & SS 304 Single Layer Bowl, Lid & Mixing Arm with SS Planetary Head Assembly, Longze brand industrial cooking mixers machine is the ultimate cooking machine.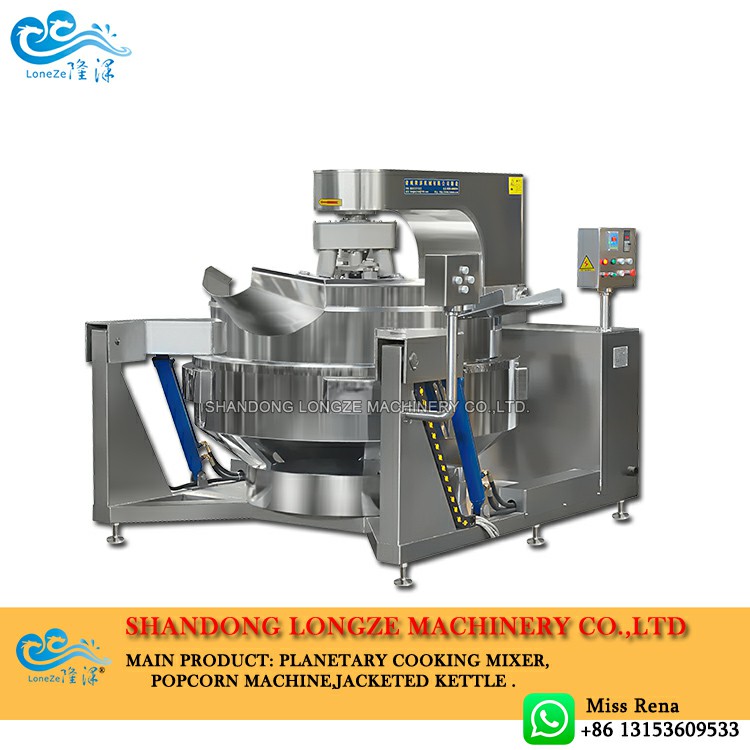 Brand: Longze Machinery
~ Bowl and Revolving Head Assembly are made of SS 304 Stainless Steel
~ SS mixing tool, 4F Teflon mixing pad
~ Direct / Thermal / Steam heating options
~ Manual / Hydraulic tilting options
~ LPG / Natural gas options
~ Variable Speed Controller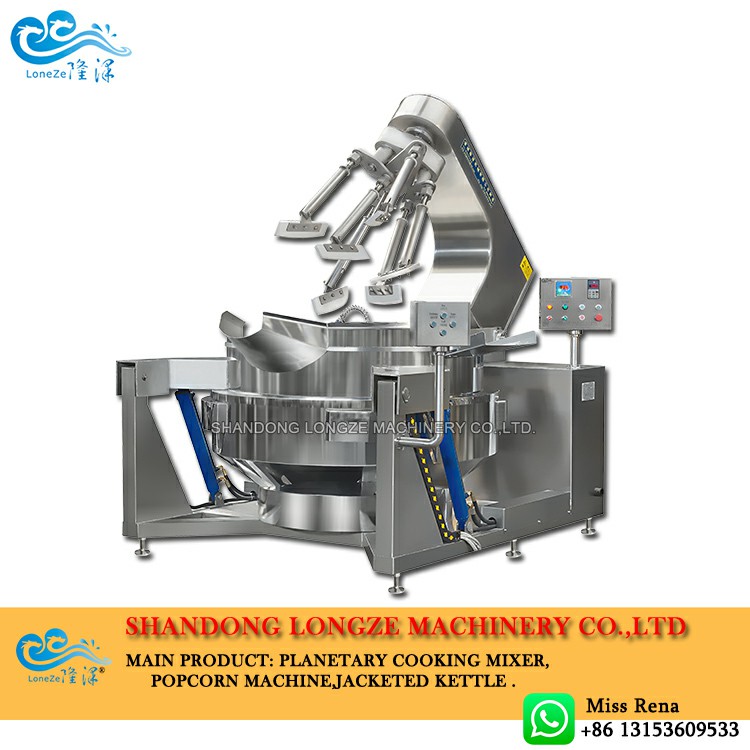 Gas Heated Industrial Cooking Mixers Capacity: 100L/200L/300L/400L/500L/600L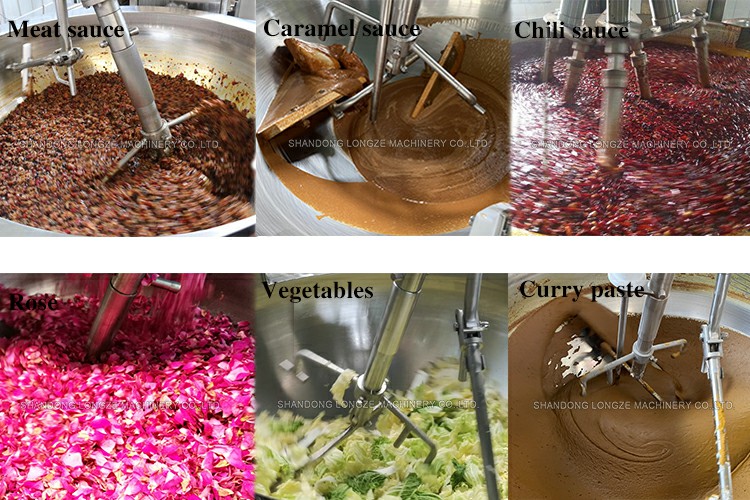 Industrial Cooking Mixers Ideal for: Hotels and Restaurants, Industrial Canteens, Catering Companies, Institutions, Hospital Kitchens, RTE and RTC.
WORKFLOW





Shandong Longze Machinery Co.,Ltd
Company website:https://www.firemixer.com/
WhatsApp/Wechat:0086 13153609533
Address:Zhucheng Economic Development Zone, Shandong Province, the first five lines west
If you have any question you can contact me ,i can give you the lowest discount.