Drum mixer:
After nuts being drained free from oil, they will be immediately and automatically discharged into the Commercial Star Anise Mixing Machine for coating with sesame, coco powder, fruit powder, etc. to get different flavors. The Star Anise Mixing Machine can rotate clockwise and anticlockwise and turn automaticaly or manually 360 degrees for easy loading and discharging.
Our machine is applicable to producing all kinds of flavor coated nuts in an easy operation. The finished products are in polished looking and tasty, very popular among all snacks. A lot of customers have come and witnessed the test in our factory and got a satisfactory result.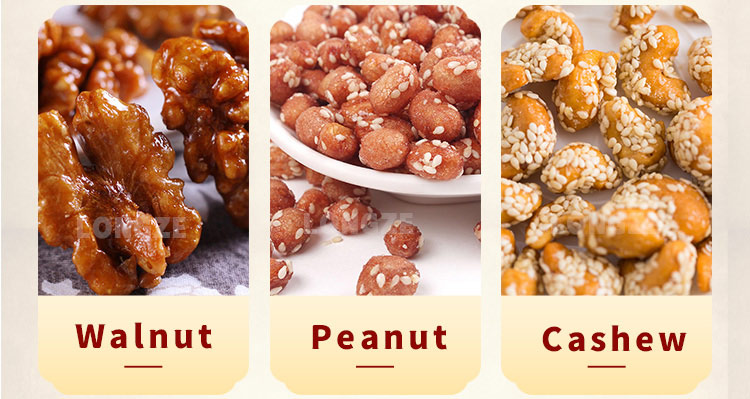 WORKFLOW


Contact Us:
Shandong Longze Machinery Co.,Ltd
Company website:https://www.firemixer.com/
WhatsApp/Wechat:0086 13153609533
Address:Zhucheng Economic Development Zone, Shandong Province, the first five lines west
If you have any question you can contact me ,i can give you the lowest discount.