Steam Heated Vertical Vacuum Pressure Cooking Pot For Bean On Hot Sale
Writer:www.firemixer.com Time:2020-11-21 11:25 Browse:℃
steam heated vertical vacuum pressure cooking pot for bean on hot sale
Industrial steam vacuum cooking pot jacketed kettle machine is widely used for cooking hard materials in a short time like bones, beans, meat soup, etc. vacuum cooking pot large capacity upto 1000L aims to increase efficiency for each batch within short working time. Longze brand vacuum cooking pot high pressure of steam in the pot helps continue to cook materials even the heaing is turned off, which can definitely save heating energy and decrease much cooking time comparing with in normal working pressure.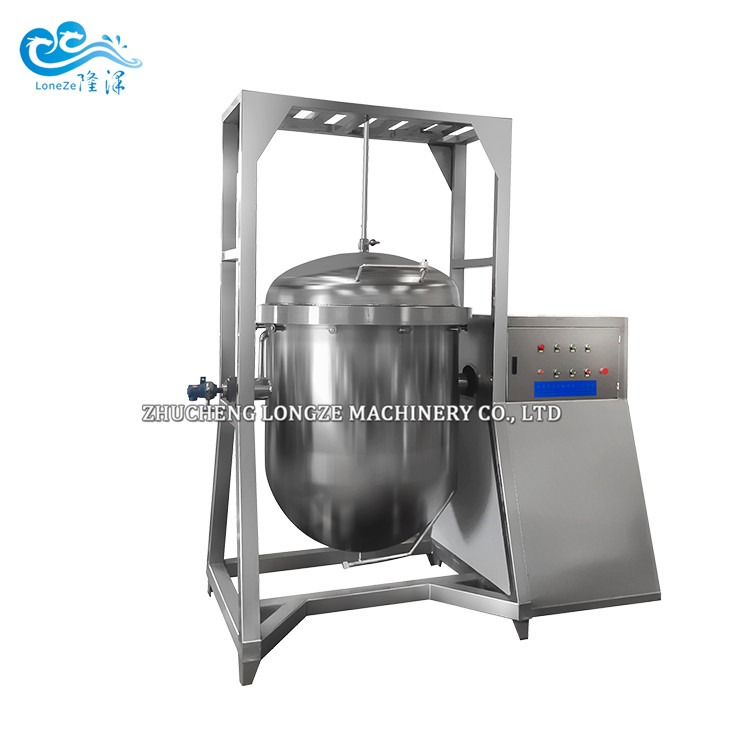 Vacuum pressure cooking pot everything is done automatically through control panel with waterproof buttons, including cover opening & closing, rotation in clockwise & anti-clockwise, pot tilting, etc.
All skillful workers are employed by passing strict exams to ensure first-class quality of all our products, which has gained for us many regular customers. See welding quality as shown above.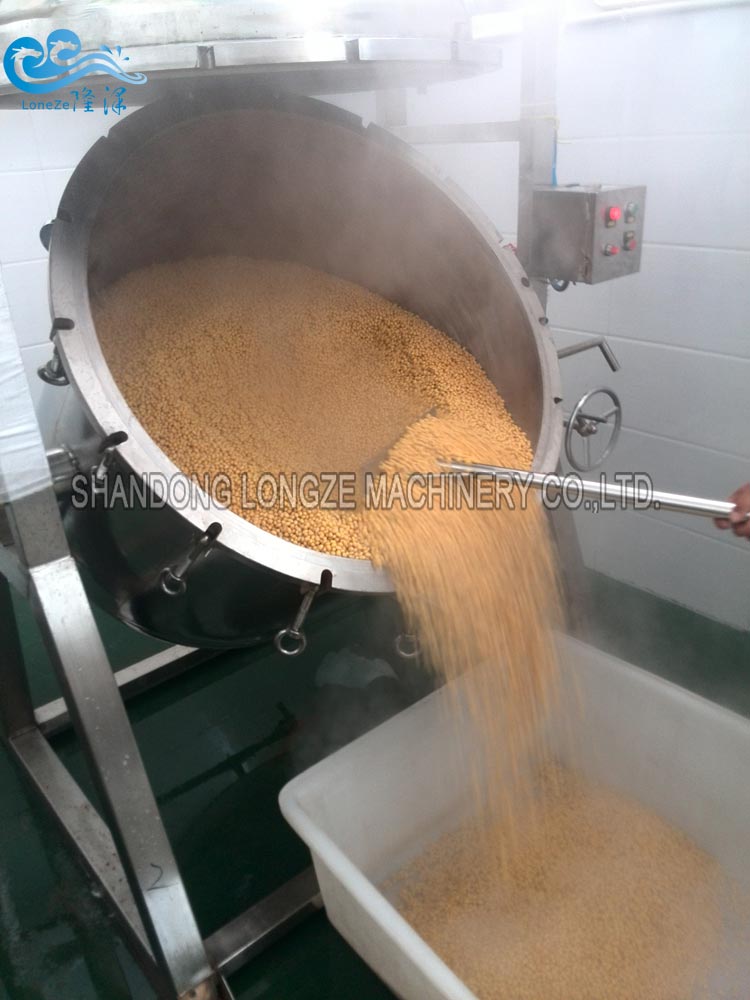 Precise Temperature Control
Temperature is easily monitored via the gauge. It can also be controlled by sending signal to control panel.
Our company has own logistics team and possesses all kinds of transportation vehicles and loading equipments including big lorry, half lorry, mobile crane, forklift, etc. Every day we have large quantity of machines loaded and delivered to our customers strictly following the agreed schedule. Our quality logistics services satisfy our customers and have earned us many regular customers.
Shandong Longze Machinery Co.,Ltd
Company website:https://www.firemixer.com/
WhatsApp/Wechat:+86 13153609533
Company Phone: +86-536-6503337
E-mail:longzemachinery2@gmail.com
Address:Zhucheng Economic Development Zone, Shandong Province, the first five lines west