Industrial Commercial Pressure Kettle Cooker For Canning
Writer:www.firemixer.com Time:2021-10-20 11:19 Browse:℃
Any meats that conventionally require long cooking times are ideal for pressure cooking. You can use cut the time from 6 hours to an amazing 45- to-55 minutes using a Longze machinery Industrial Pressure Kettle Cooker .
How Do Longze Industrial Pressure Kettle Cooker Work?
Industrial Pressure Cooker is essentially a pot with a lockable lid and a valve that controls the steam pressure inside. In conventional Pressure Kettle Cooker cooking, liquids start to boil when they reach a temperature of 212 degrees Fahrenheit.
But inside a pressure cooker with a gasket-sealed lid, as the pot heats up, pressure builds in the lid, trapping steam and increasing the temperature inside the pot to around 250 degrees Fahrenheit.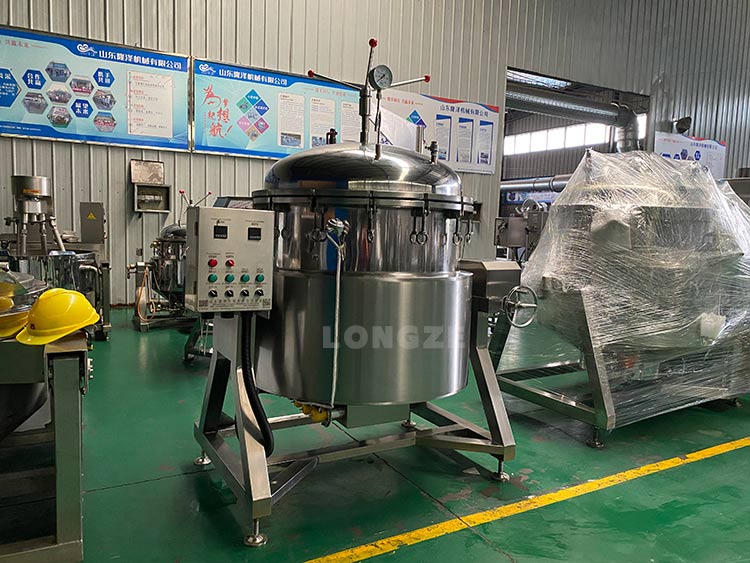 This results in speedy and efficient cooking times compared to using other appliances. In fact, the added heat from a pressure cooker can speed up the cooking time by up to 70%—which also makes Commercial Pressure Cooker the smartest choice for preparing tougher meats/bone/beans, like briskets and stew.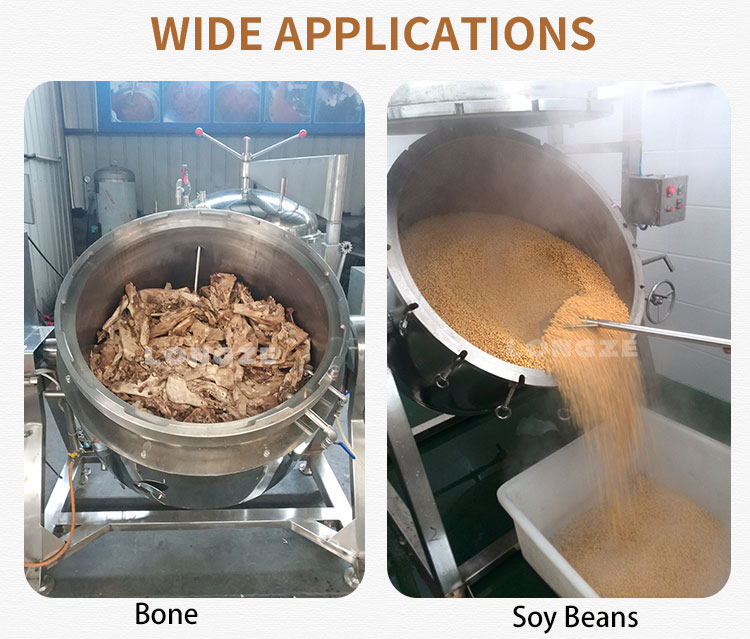 Are Industrial Pressure Kettle Cooker Healthy?
There's not a lot of info out there, but according to some food scientists, Industrial Pressure Kettle Cooker as healthy as any other way.
The fact that pressure cooking doesn't use oil and the pots aren't coated makes it a fairly safe and healthy form of cooking—provided the instructions are followed properly.
Shandong Longze Machinery Co.,Ltd
Company website:https://www.firemixer.com/
WhatsApp/Wechat:0086 13153609533
Address:Zhucheng Economic Development Zone, Shandong Province, the first five lines west
If you have any question you can contact me ,i can give you the lowest discount.