What Determines The Jacketed Kettle Price?
Writer:www.firemixer.com Time:2021-10-17 14:39 Browse:℃
What determines the jacketed kettle price?

As the modern and practical cookware, the jacketed cooking kettle is gradually welcomed by more and more investors and food processors. The commercial jacketed cooker machine has a wide range of applications, not only for processing various foods and dishes but also for the production of industrial supplies. So, how is the jacketed kettle price? And how to choose a good jacketed kettle manufacturer?

When searching for information about cooking jacketed pots, we will find that the prices of jacketed cooking kettles on the market usually vary greatly. Why? The quotations given by different manufacturers are different because they have different processes and materials for processing the machine.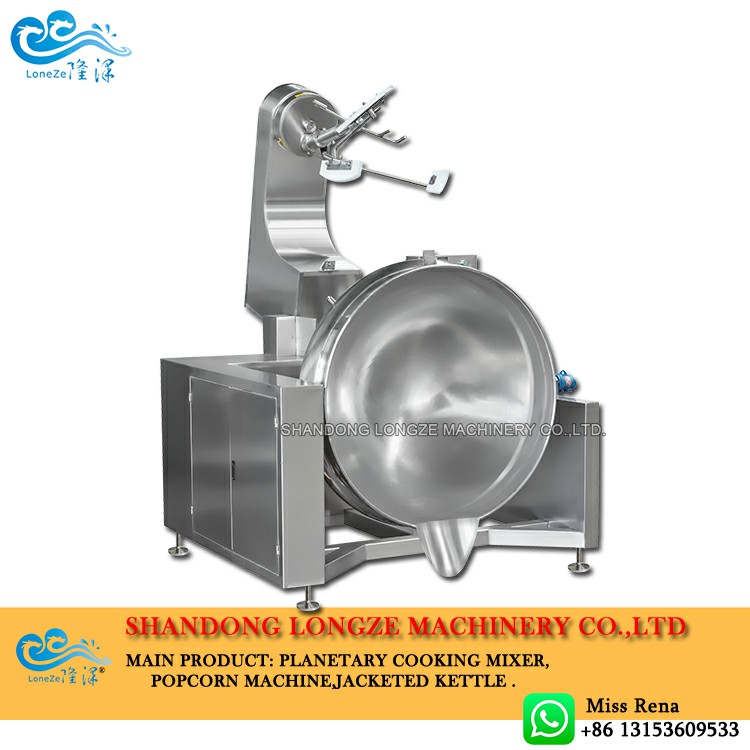 The first is the material of the machine. A high-quality jacketed kettle cooker is usually made of all 304 stainless steel. Such a machine is durable, so the price will be higher. In order to save costs, individual manufacturers will use 201 stainless steel or non-full stainless steel to make the machine, so the price will be lower.

The second is the manufacturing process of the jacketed kettle. The higher the jacketed kettle price, the more sophisticated the processing technology. Due to the inadequate production technology of individual jacketed kettle manufacturers, the machine parts are not firmly installed and the machine surface is not smooth, so the price is lower.

The last aspect is that the performance of the jacketed cooking kettle is different, and jacketed kettle price is also different. For the jacketed cooking boiler of the same model, if you want to increase the stirring function or increase the upper cover of the machine, the price will be higher. In addition, the price of the same type of machine using different heating methods is also different.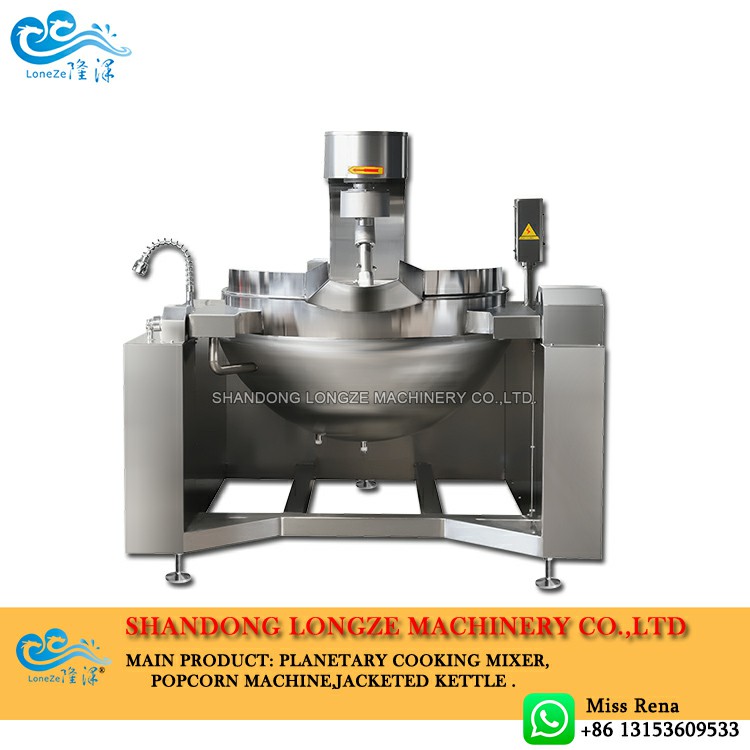 Jacketed kettle with agitator for sale
Longze machinery steam jacketed kettle with agitator is the most exported abroad. The jacketed kettle with stirring function is more convenient to use. Continuous stirring will prevent the material from sticking to the pot wall, and also make the material evenly heated, which greatly improves the cooking efficiency.

In addition, the mixing shaft of the jacketed kettle with agitator has many different shapes and sizes. We can recommend the most suitable mixing plate for customers according to their processing materials. Since our factory exports jacketed cooking pots abroad for a long time, we have a certain amount of inventory every month, and we can deliver goods to customers in need at any time.


Shandong Longze Machinery Co.,Ltd
Company website:https://www.firemixer.com/
WhatsApp/Wechat:0086 13153609533
Address:Zhucheng Economic Development Zone, Shandong Province, the first five lines west
If you have any question you can contact me ,i can give you the lowest discount.