Stainless Steel Automatic Bulk Chili Sauce Cooking Mixers,Capacity:100 To 600 liter
Writer:www.firemixer.com Time:2021-07-19 11:25 Browse:℃
Stainless Steel Automatic Bulk Chili Sauce Cooking Mixers,Capacity:100 To 600 liter
As one of the most professional chili sauce cooking mixer machine manufacturers and suppliers in China, we're featured by quality products and competitive price. Please rest assured to buy bulk chili sauce cooking mixer machine from our factory.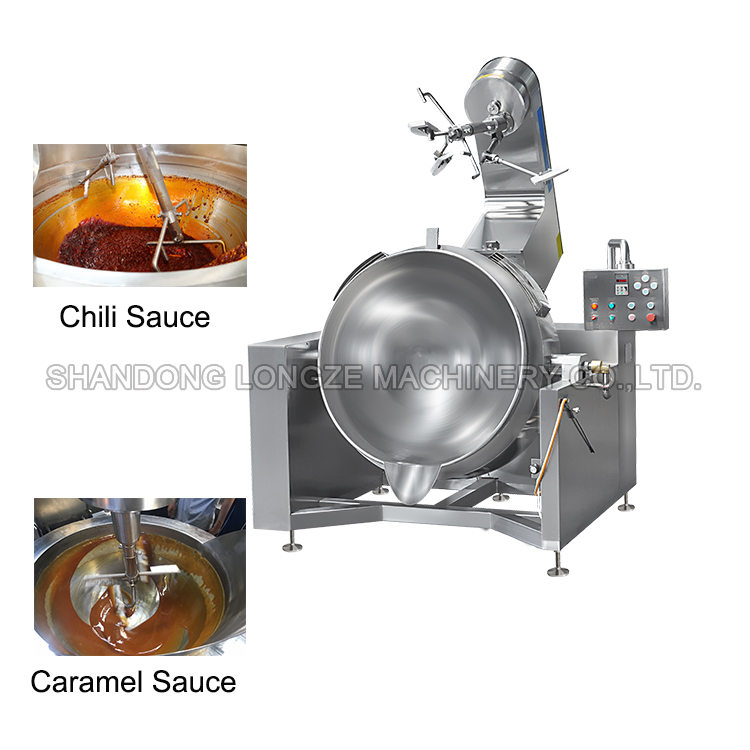 Longze machinery Stainless Steel Automatic Bulk Chili Sauce Cooking Mixers is an automatic multi-function Gas Cooking Mixer that can be used for making sauces, hand and soft sweets, pastes and fried food. The mixing arm can be lifted and the bowl can be tilted to 90° so that the food in the bowl can come out easily.
It can homogenize various kinds of material of porridge state or viscous state with certain fluidity material is uniformly mixed sufficiently achieving ideal mixing effect.
It is especially suitable for large-medium scale meat processing enterprise.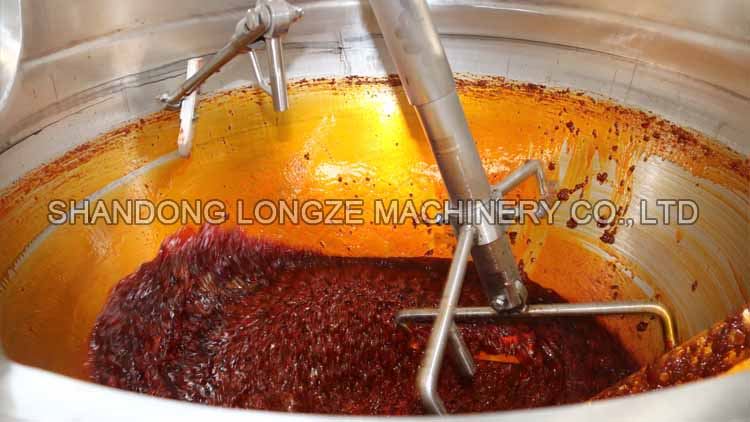 All stainless steel construction
NEW! PLC Touch-Screen control for all functions - batch & kettle skin temperature, agitator, temperature alarm, water-flush cooling
Agitator incorporates spring-loaded scrapers for fast heating without burning
Kettle can be tilted and locked for enhanced mixing action while cooking
Unique Water-Flush feature allows operator to evacuate heat from kettle at end of cook - no more burning or temperature overshoot!
Unit is designed so that outside water source can cool product
Tilt kettle to pour out batch, or add optional sanitary valve.
Shandong Longze Machinery Co.,Ltd
Company website:https://www.firemixer.com/
WhatsApp/Wechat:0086 13153609533
Address:Zhucheng Economic Development Zone, Shandong Province, the first five lines west
If you have any question you can contact me ,i can give you the lowest discount.