Industrial high-pressure cooking kettle machine is widely used for cooking hard materials in a short time like bones, beans, meat soup, etc. Its aims to increase efficiency for each batch within a short working time. The high pressure of steam in the pot helps continue to cook materials even the heating is turned off, which can definitely save heating energy and decrease much cooking time comparing to normal working pressure.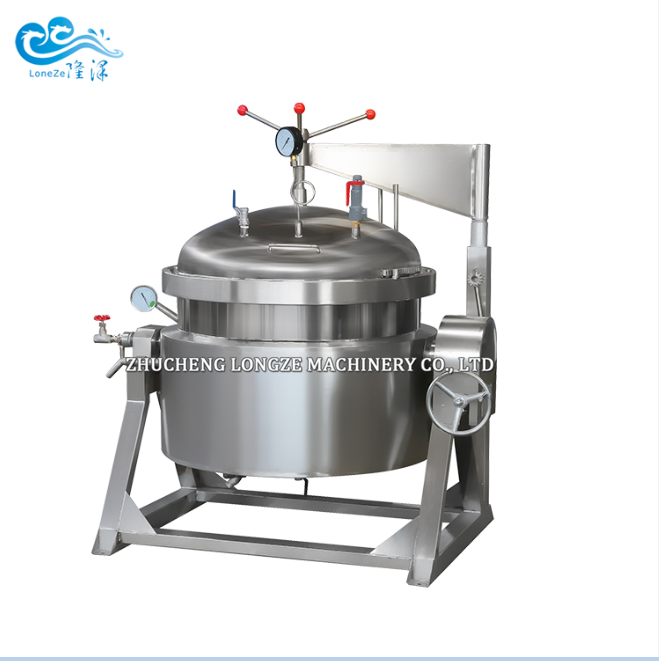 1. The whole high-pressure cooking pot is made of high-quality SUS304 stainless steel, equipped with pressure gauge and safety valve, beautiful appearance, easy installation, convenient operation, safe and reliable.
2. High pressure cooking pot is heat-resistant, beautiful, not easy to react with acid, alkali and salt in food, with long service life and high safety performance!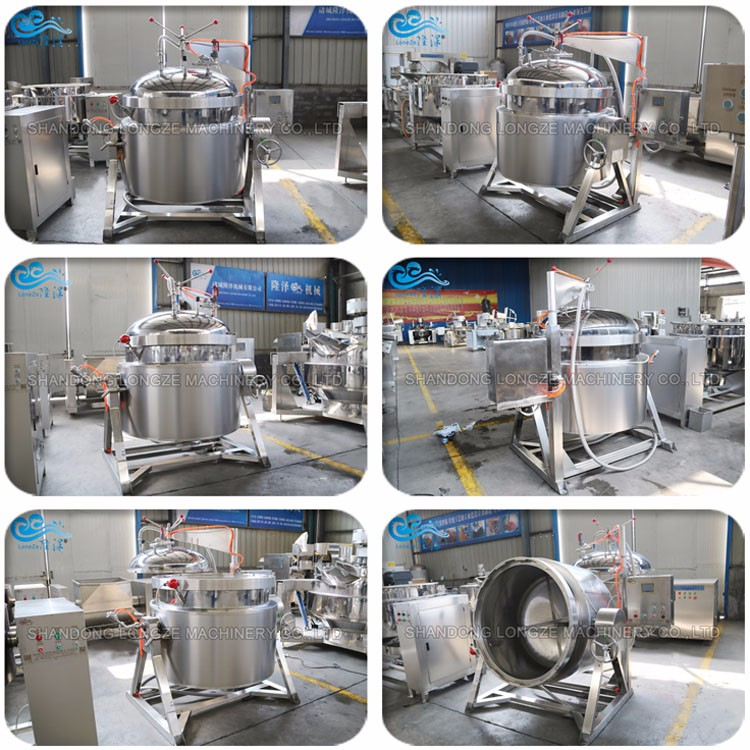 3. Longze brand large steam autoclave is manufactured, tested and accepted in strict accordance with the national standard GB150-1998 steel pressure vessel and the original Supervision Regulation on safety technology of pressure vessel issued by the Ministry of labor.
Packing And Delivery:
We have separate team for shipment, which is closely coordinated with our production team and warehouse to ensure on-time shipment. Since we have so many exportations that we have long time cooperation with many first level shipping forwarders, among of whom we can get the cheapest ocean shipment cost.
Shandong Longze Machinery Co.,Ltd
Company website:https://www.firemixer.com/
WhatsApp/Wechat:+86 13153609533
Company Phone: +86-536-6503337
E-mail:longzemachinery2@gmail.com
Address:Zhucheng Economic Development Zone, Shandong Province, the first five lines west