Automatic Kettle Corn Machine With Ce Commercial Popcorn Coating Machine
1)Our Kettle Corn Machine is a professional mechanical design.Provide a stable product quality and the stirring speed to make stable,suitable for processing more sophisticated products.
2)Combines the advantages of hydraulic models, eliminating the dismantling and moving the Kettle Corn Machine pot stirrer inconvenience simply reclaiming operation to complete the action, especially for the whole.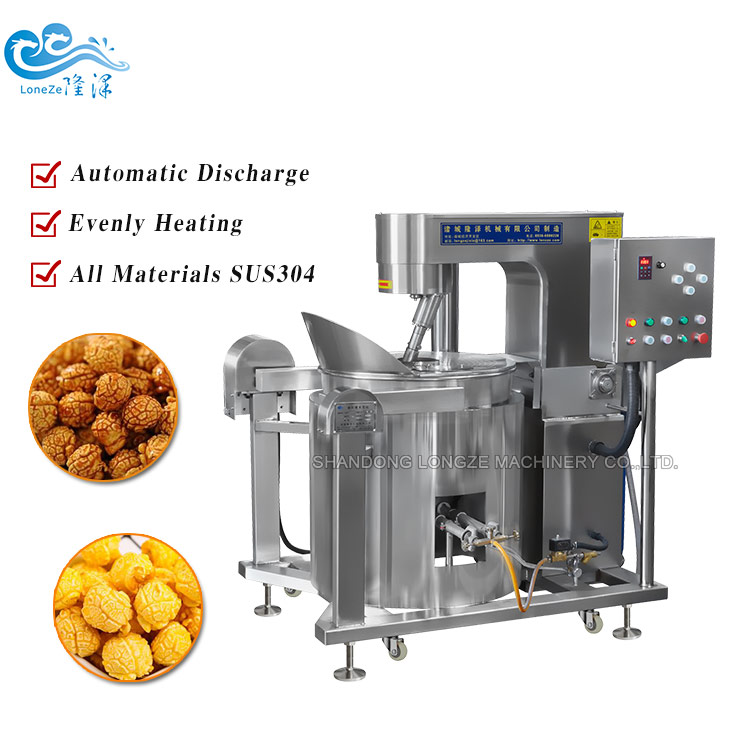 Commercial Popcorn Coating Machine factory production line equipment used to reduce the manpower to operate and improve work efficiency.
3) All stainless steel body design, the Commercial Popcorn Coating Machine pot body is improved and the 90 degree flip discharge,easy to clean.
4) With the special heating part, it improves the capacity a lot. The popcorn can remain fresh and crisp for a longer time than ever before.
5) Most popular pop corn machines in china.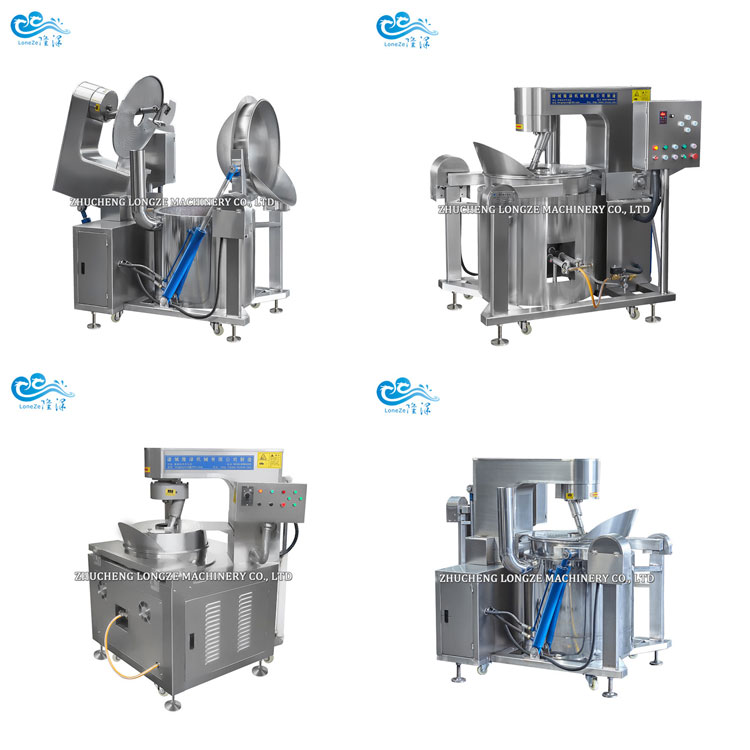 With high-quality machine and good services, Caramel Automatic Kettle Corn Machine has gained many regular customers. Order Caramel Automatic Kettle Corn Machine equipment in batches every time, and we will also give wholesale Caramel Kettle Corn Machine prices to achieve a win-win situation.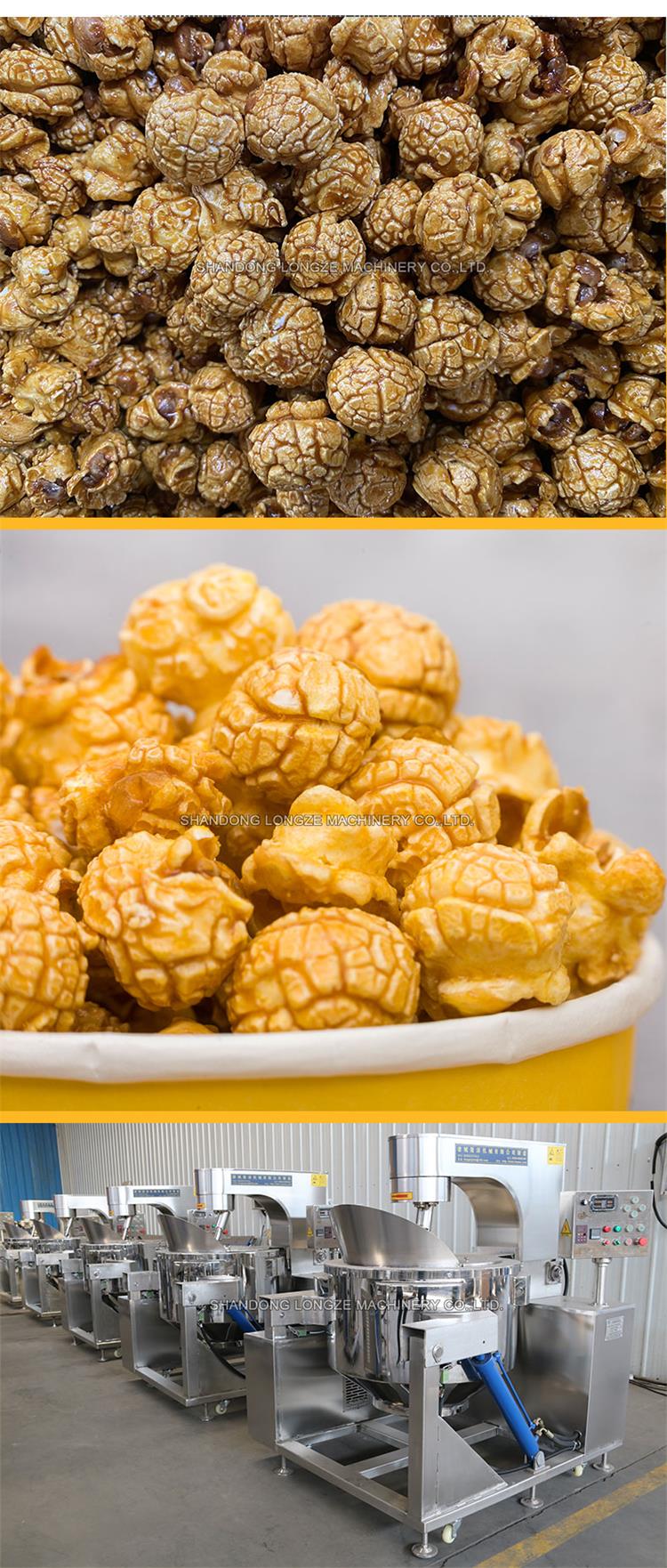 Shandong Longze Machinery is a famous professional designer and manufacturer of food processing machines with many patents and CE, BV, SGS certifications. Our main products include industrial popcorn machine and production line, cooking mixer machine, jacketed kettle, high pressue & vacuum cooking pot, etc., with wide range of applications to pastes, sauces, spices, confectionery, jam, fillings, dairy, eggs, flour, vegetables, meat, caramel, nougat, candied fruits, flavored nuts, popcorns……
Through years of great efforts and innovative measures, Longze has earned many strategic partners and secured its position in the field of Food Machinery. We always stick to the commitment to offering cooking solutions with first-class products and best services.
Attending Fairs
Loading&Shipping
Electric Caramel Popcorn Machine
Customers Visiting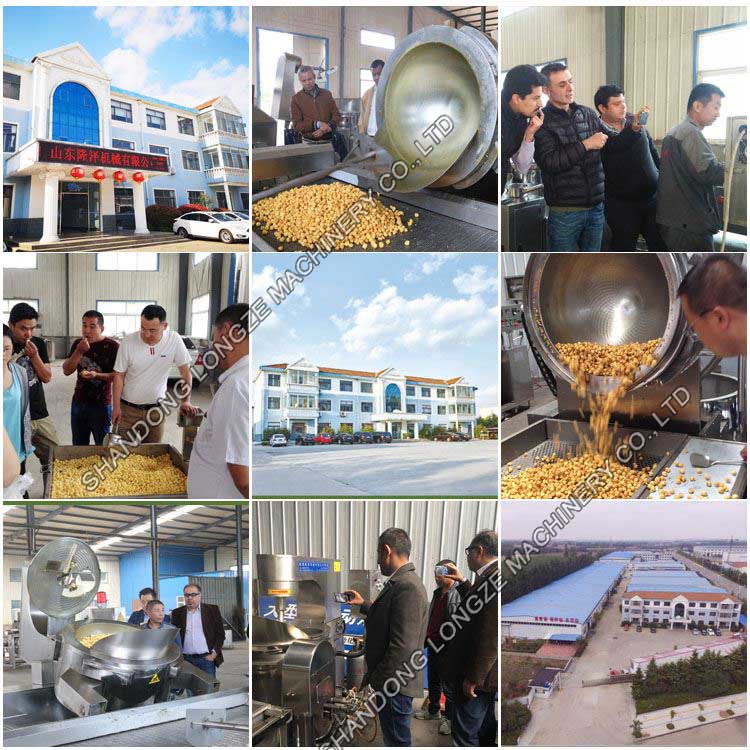 Shandong Longze Machinery Co.,Ltd
Company website:https://www.firemixer.com/
WhatsApp/Wechat:+86 13153609533
Company Phone: +86-536-6503337
E-mail:longzemachinery2@gmail.com
Address:Zhucheng Economic Development Zone, Shandong Province, the first five lines west