Our industrial type Commercial full Automatic ball shape popcorn machine is not only large in size, but also large in capacity. It can reach capacity 75kg/h. We all use good quality parts to achieve its best operation and can be trustworthy with customers.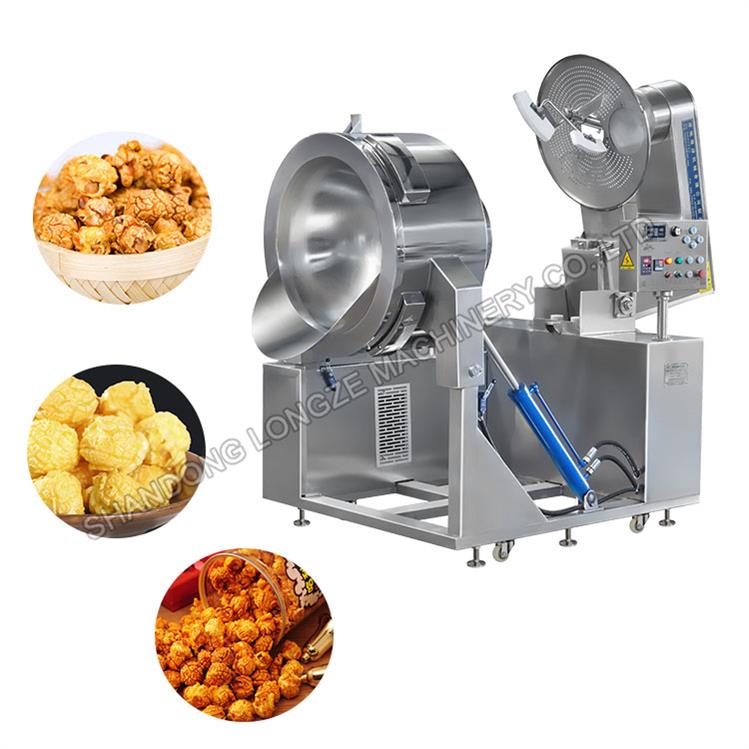 Commercial full Automatic Flavored Popcorn Machine is with automatic operation and one person can operate 2 units at the same time. Commercial popcorn machine has special features that can enable to produce gourmet popcorns directly, without needing other coating equipment.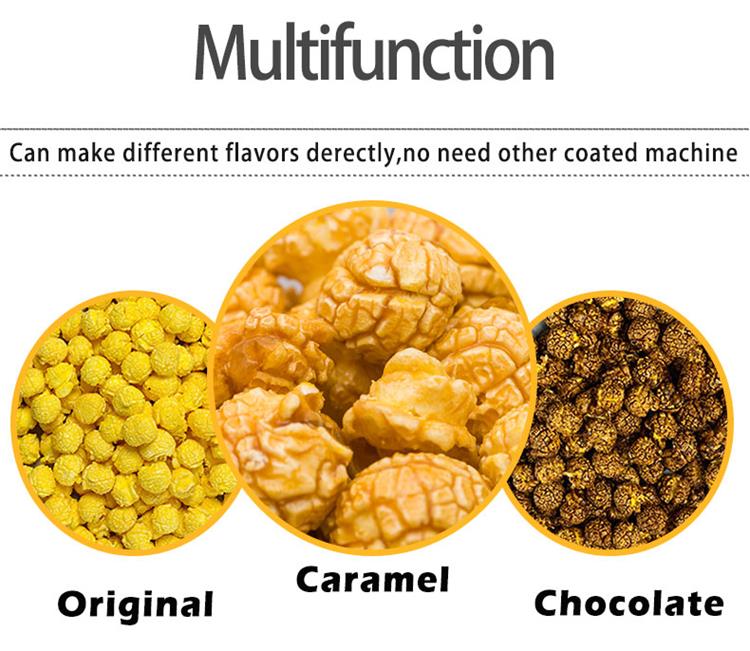 This Commercial full Automatic Flavored ball shape popcorn machine is heated by electric induction, adoption of German high technology. Full Automatic puffed ball shape popcorn machine can help to reach high temperature 200 degrees Celsius rapidly. It takes only 3.5 mins to complete one batch.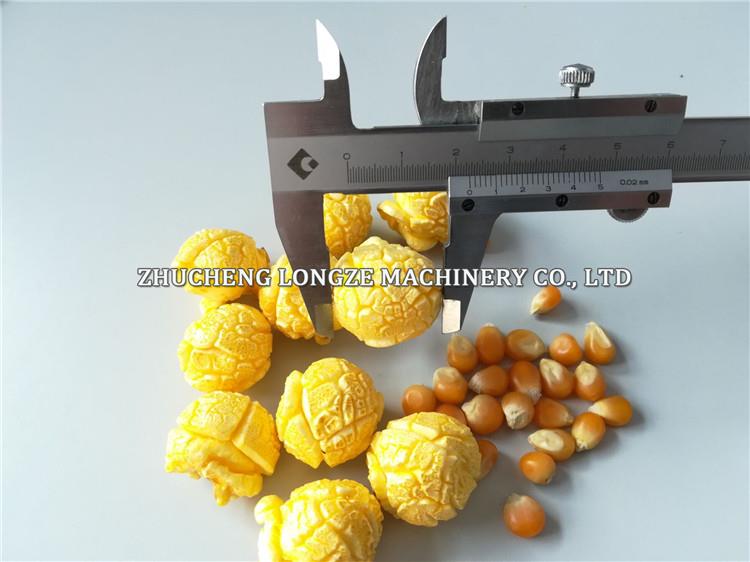 In China, our Commercial full Automatic Flavored Popcorn Machine almost takes up around 90% of the market share. Even in one small town called Wangkou in Tianjin City we sold our large popcorn machines over 300 units.
Attending Fairs
Loading&Shipping
Electric Caramel Popcorn Machine
Industrial Electric Popcorn Machine:
The above is a brief introduction of the spherical popcorn machine, provided by Longze Machinery Co., Ltd. If you have any questions, please contact the company further. In addition to this equipment, Zhucheng Longze Machinery Co., Ltd. also supplies various types of jacketed pans, popcorn production lines, cooking pots, frying pans, stuffing pots, horizontal woks, electromagnetic cookers and other equipment in large quantities.Welcome customers to visit our factory and understand, I wish you a prosperous business.


Shandong Longze Machinery is a famous professional designer and manufacturer of food processing machines with many patents and CE, BV, SGS certifications. Our main products include industrial popcorn machine and production line, cooking mixer machine, jacketed kettle, high pressue & vacuum cooking pot, etc., with wide range of applications to pastes, sauces, spices, confectionery, jam, fillings, dairy, eggs, flour, vegetables, meat, caramel, nougat, candied fruits, flavored nuts, popcorns……
Contact Us:
Shandong Longze Machinery Co.,Ltd
Company website:https://www.firemixer.com/
WhatsApp/Wechat:+86 13153609533
E-mail:longzemachinery2@gmail.com
Address:Zhucheng Economic Development Zone, Shandong Province, the first five lines west