To Protect Our Patents, More Detailed Info. Will Be Provided After Contacting Our Staff.
Sugar Beans Industrial Vacuum Cooking Pot speed up cooking and prevent discoloration and flavor loss by causing evaporation to occur at lower temperatures than normal. Pressure Cookers and Vacuum Cooking Pot are mainly used for jams, jellies, and other preserves.
Sugar Beans Industrial Vacuum Cooking Kettles can use steam, electric or gas for heating. Some kettles have different kinds of internal agitation or no agitation at all.
The vacuum cooking kettle machine is sealed very well to reduce work load of vacuum pump. It is designed with automatic temperature control and automatic pump operation. With setting up the cooking time, the whole process can be run automatically, saving time for operators to do other works.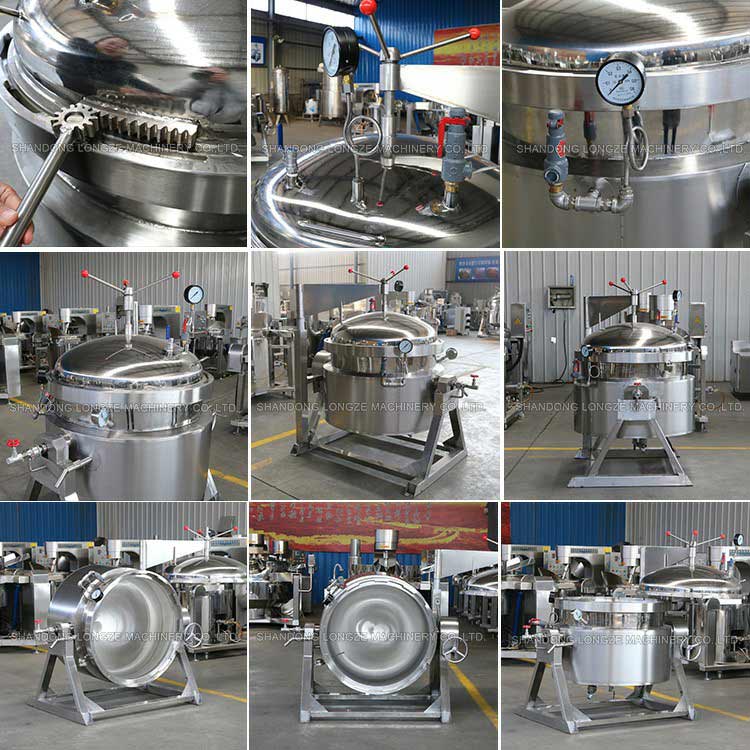 It is a combination of cooking jacketed kettle and vacuum machine. It can cook food ready with low temperature under vacuum condition. All food products require concentration, extraction or infiltration can use our cooking jacketed kettle, for example, candied fruits, water evaporation.
Shandong Longze Machinery Co.,Ltd
Company website:https://www.firemixer.com/
WhatsApp/Wechat:0086 13153609533
Address:Zhucheng Economic Development Zone, Shandong Province, the first five lines west
If you have any question you can contact me ,i can give you the lowest discount.